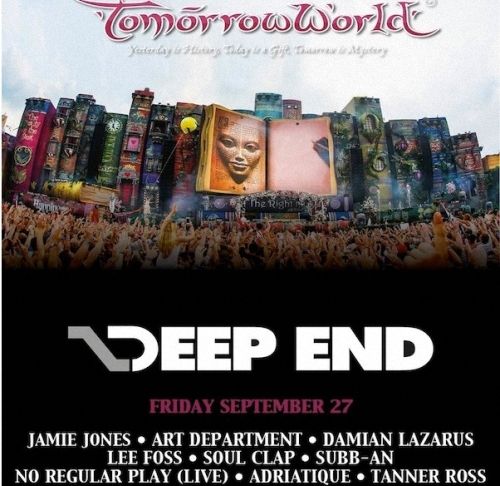 With three days to go (commence the freakout!) TomorrowWorld is putting out all the stops and putting their hype machine into high gear. With an exception to the Main Stage, the Q-Dance Stage and the Kitsune Stage, there will be a new stage each day that will feature styles and artists from around the world. On Friday, festival-goers will be treated to the "Deep End Stage" which will feature Tanner Ross (1:00-2:00), No Regular Play (2:00-3:00), Subb-an (3:00-4:00), Adriatique (4:00-5:30), Soul Clap (5:30-7:00), Lee Foss (7:00-8:30), Damian Lazarus (8:30-10:00), Art Department (10:00-11:30) and Jamie Jones (11:30-1:00).
For those acquainted with the subgenre, Jamie Jones and Lee Foss will need no introduction. Co-owners of one of the hottest labels on the planet, Hot Creations, and still riding the waves generated by the release of their group's debut album – Hot Natured:
Different Sides of the Sun
  – the two of them will undoubtedly host one of the most sought after sets of the weekend. Similarly, Damian Lazarus, the head honcho at Crosstown Rebels, will be playing right after Lee's set, making for quite an impressive back to back.
The deeper manifestations of house are gaining popularity in the states and TomorrowWorld knows exactly what to give to their fans in attendance who want a break from the fast-paced, drop-oriented, electro house that dominates most of the festival.  You simply cannot go wrong on this stage, and all acts are a must-see if you favor this type of music.