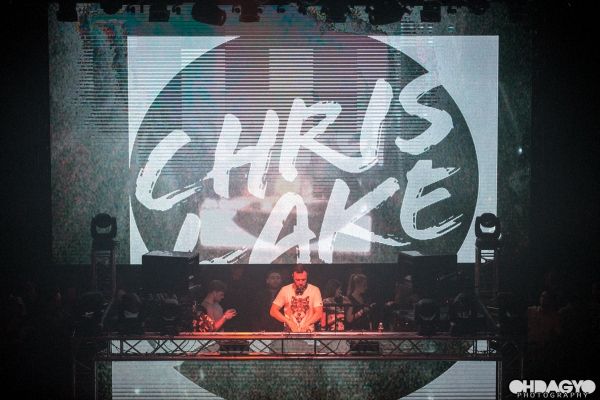 It's Friday night in Hollywood and there is no better place to be than at Control at the Avalon, especially if it means catching Chris Lake on his Rising Fall tour. This night was full of energy as Nom De Strip, Chris Lake and TJR all took to the decks respectively and made their crowd dance. The whole night ended with an epic b2b2b2 set with all three DJs.EDMTunes had the pleasure of catching up with Chris Lake before his murderous set. This interview was probably one of the most off beat and fun ones we've conducted. Chris is a wonderful human being who is afraid of water, likes to chop people's feet off, and is a terrible dancer. Oh, did we mention he is also an extremely talented producer and unleashes performances that intrigue and captivate the audience  as the master skillfully pulls from an arsenal of diverse tracks. On top of it all Chris Lake has one wicked sense of humor. Check out this quick witted and entertaining interview with Chris Lake, where written words hardly do the hilarity of it all justice.
EDMTunes: You are in the midst of your big Rising Fall tour with TJR and Nom de Strip, what's it been like for you thus far?
It's been great! Probably the best part of the tour has been just being on the road with the guys and the stuff that's been happening before the gig, during the gig and after the gig….that, um, probably a lot of people aren't seeing. But it's what I am seeing and what I am remembering to be damn funny. In particular, Nom De Strip is an absolute menace. (Chuckles) I worry for his health sometimes, but I in particular worry about other people's health when they are in close proximity to him.
EDMTunes: And how is your health, being in close proximity to him?
He is a bit of a hazard. When he drinks, his behavior alters in a way like no other. Like on the first night of the tour, there were certain people at the club that saw his penis more than he's probably seen his penis. True story.
EDMTunes: What do you do to relieve stress or keep you sane while on the road?
It's very very difficult to stay sane when you are seeing Nom De Strip's wang all the time! We just have fun, we make fun of each other. We have an ongoing imessage chat going on between all the guys on the tour…it's getting a bit weird….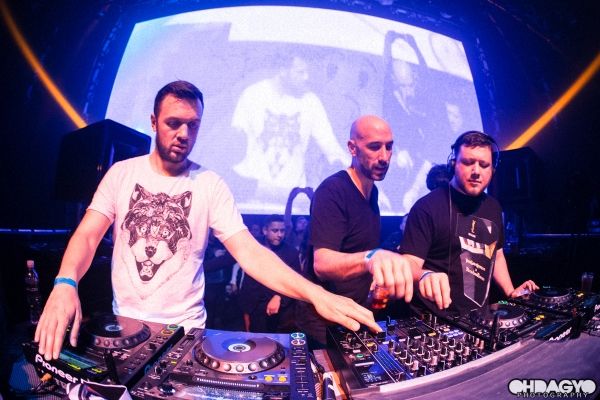 EDMTunes: If you were a super hero and you had to characterize your music into a super power, what would it be?
Alright, so…..you are expecting me to be clever here?! Umm…I don't know….this is requiring a lot of brain power here….trying to think of all the cartoons I watched. When I think of cartoons, I'm struggling to think past Itchy & Scratchy…so I guess my music would chop people's feet off. And make people dance…yea really make people hop around the dance floor! That's a shit answer.
EDMTunes: You are a jack of all trades when it comes to genres of electronic music, you like to give your audience a little bit of everything and constantly mix it up. Is there any sound in particular that you are more partial to or brings you more inspiration?
Jack of all trades, master of none. Thank you. Well there is a particular sound that I am more attached to but I'm not sure if it gives me more inspiration, a lot of the time the stuff that inspires me I don't hear as much…I'm not as accustomed to. I guess the core of my sound has always been house music, so that's like my safe bet. Really really deep stuff inspires me, super super commercial stuff inspires me, rock inspires me….I'd say country, but that stuff doesn't inspire me at all. And you know stuff like trip hop inspires me….every genre, I think there is something to take from every genre, you just have to appreciate it for what it is and the creativity within it and you can get inspired by it. You can get inspired by anything! You can get inspired by a person, you can get inspired by a smell, you can get inspired by someone who pisses you off, you know? Music isn't just about positive emotion, some of the best records have been made from people who are so depressed and wanna kill some one.
EDMTunes: And chop people's feet off.
Let's go and create a massacre!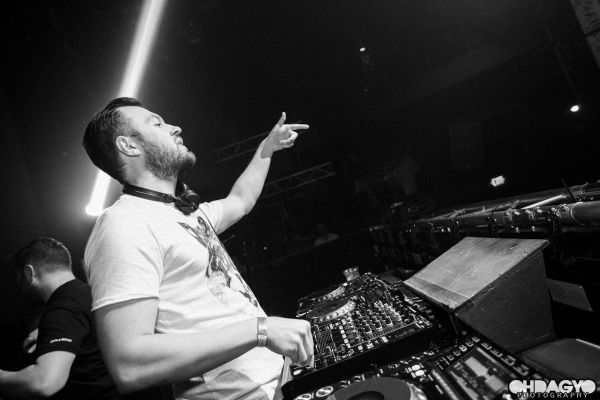 EDMTunes: Having had quite a substantial career dating back to the early 2000's, what do you consider your biggest accomplishment thus far?
Biggest accomplishment? Uh….I don't know…..there is no time scale on this thing right? Just thinking….I guess just making a major break through on my career. It was the beginning of 2004 and I remember I had put all my friends and family under a lot of stress because I had dedicated all my life to my music and I couldn't quite make it work. I wasn't able to make a complete full time career out of it. I was having to rely on my family for support, which they always gave me. I said to myself at the beginning, it was 2004 beginning of 2005, I was going to give myself one year. If I don't make a substantial move forward in my career, then I'm going to try and look at a normal career, so maybe train to be an architect or something. And then that's when I had my most creative spell and made all the records that gave me the career that I've got now, that's where I made 'Changes' and that's probably my biggest achievement, without that one year period none of this would have happened. I wouldn't be polluting people's ears with this music for this long.
EDMTunes: Speaking of 'Changes'….the Dirty South Remix is getting  a lot of recent airplay on Sirius XM's BPM. The song was released in 2008. Do you have a comment about the song's "second coming" 5 years later?People are thinking it's a new track even though it came out years ago.
Is it?!? Yea people have been telling me it has been getting plays. Did any one know that it has been getting played again?! I had no idea…weird….are they struggling? Is it like they are paying a reduced royalty or something? (Laughs) Well it's flattering, it's really nice, but yea it's cool.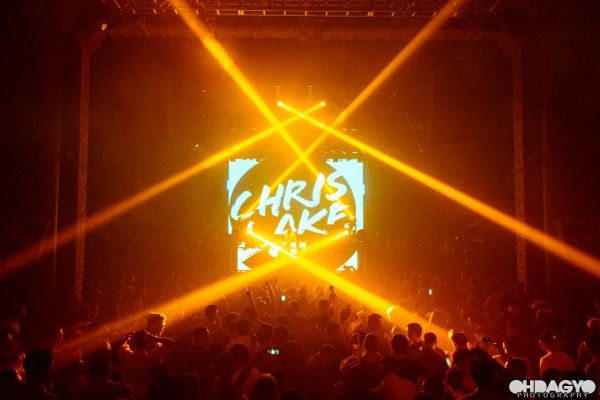 EDMTunes: Let's pretend your tracks are things/people, if you were stuck on a deserted island and could only bring 3 of them with you which would they be and why?
Black Thong definitely…for decency purposes, although it's a bit of a fine line you know a guy walking around in a black thong whether it is really decent, but um it would definitely feel decent. You just can't portray the humor in words with that comment. So second I would take my….I sound so lame whenever I say this…I'd take my laptop….I'd have to do Yelp reviews to see where to go on the island! But what song would that relate to? That would relate to my song 'Communicate'…..see what I did there? Take a bow. Thank You. Then my third item I'd take on, I would have come a few days later because I would need a few days off. It'd be my wife of course. The song that reminds me of my wife is 'Carry Me Away'. She didn't sing it…slightly awkward because my wife sings on a lot of my records, but we will go with 'Carry Me Away'.
EDMTunes: Sounds like a good time with a black thong, your laptop and your wife.
You get a nice glimpse into my evenings. 😉
EDMTunes: What are you currently working on regarding your productions and sound? What can fans look forward to in the next year?
I'm working on a line of underwear right now…
EDMTunes: Is it black by any chance?
I'm not giving anything away. Anyway the usual stuff, just working on records. I have the record out with Steve Aoki and Tujamo, 'Boneless'. Seems to be doing pretty well. I've got this new record that I did a few years ago…'Changes' (chuckles)…that's getting played on Sirius XM. The next record I'm writing is going to be a remix of Napt's 'Come On Surrender'. Really really cool track, it's got a bit of an indie vibe. Myself and Nom De Strip did a remix of it and that will be put out on Rising. My next single out on Ultra will be called Helium featuring a girl called Jareth, she fucking rocks. It's exciting, because it took me a long time to finish it and I'm just excited to give it to someone, hopefully I never have to listen to it again.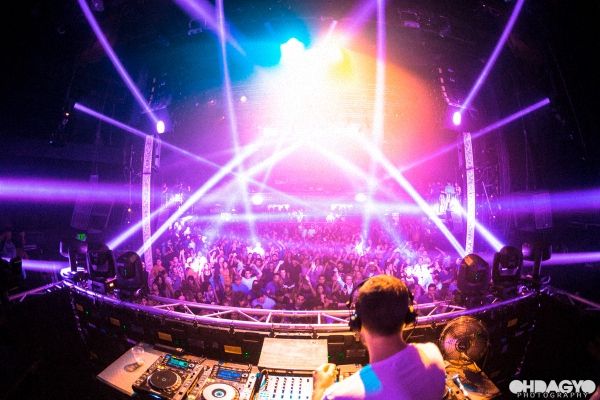 EDMTunes: Every DJ seems to have a signature "dance move" while on stage, what do you consider to be your signature move to be?
It's just a lame British shuffle…It's very uninspiring, it's kind of awkward, like a nervous twitch….or like a persistent itch. It's one of the two, that's my dance move, it's not very graceful. It's festive! Especially when I come to America…Not all Americans, but a lot of Americans are very good dancers and I feel slightly out of place. In the UK I was an amazing dancer, but coming to this great nation of dancers, I'm fucking terrible.
EDMTunes: Time for my most serious question.
Is it serious? Don't fuck with me.
EDMTunes: Very serious. Do you ever think your music will become fast paced enough to be considered Chris River? Do you have any ambitions to be an ocean? Do you really even give a dam?
Um…you fucking lost me….that was three questions! How can I process all that? So do you reckon if my records will ever be fast enough to….
EDMTunes: Be considered Chris River.
Ah…well I see what you did there, I applaud you, that was amazing. I'm gonna move on, you get the picture about how I feel about that question. No but really, what was the second part of the question?
EDMTunes: Do you have any ambitions to be an ocean?
I'm actually a bit scared of water, which is a bit ironic. Yea scared of water, so no. And three…yea I do give a damn a little bit, but not too much. I don't take myself too seriously. I think you can attest to this.
EDMTunes: I know interviews can be boring some times, so I had to spice it up a bit.
This hasn't been boring at all. You've challenged me, confused me and highlighted how bad a dancer I am. Bitch. (Laughs)
EDMTunes: Success!