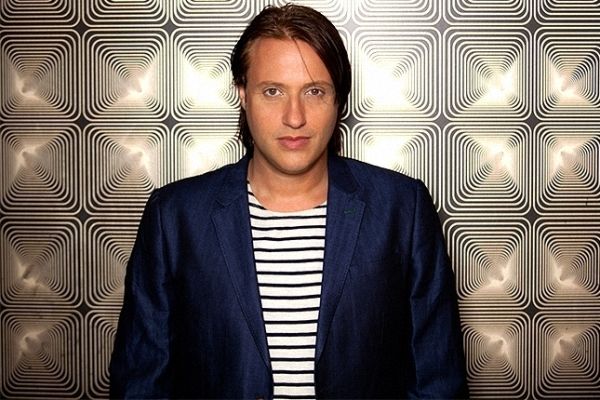 EDX has had a busy summer to say the least, the worldwide producer has been constantly traveling east and west nonstop, all while staying on top of his weekly radio show 'No Xcuses' (which we have premiered for you guys below). Having produced electronic music for over twenty years, he has a wealth of experience in the industry to pull from and you can easily hear it in his fine-tuned productions. EDX, whose friends refer to him as Maurizio Colella, cleared a bit of his schedule to answer a few questions we had regarding his traveling, radio show, taste on Avicii and his home country of Switzerland. See below:
Where are you right now as you are answering these interview questions?
Finally back in Zurich, working out of the office with my team… 🙂
You're on…episode 132 of your 'No Xcuses' radio show that has been a hit from the get-go. How do you find time out of your busy schedule to continually keep this an ongoing thing?
It just became a part of my week over the last few years and it's something that I like to do. It's a very positive thing to search for new music every week, and it keeps my DJ sets very fresh as well.
You're a worldwide sensation that is constantly traveling night in and night out, specifically to and from Ibiza this summer. For the fans who have not experienced the Ibiza nightlife yet, how would you compare that to the rest of the world? How does it compare to the states?
Ibiza has been there for a few decades. It's a very real and authentic island with a hippie and music clubbing culture. It's always great to return to the island and its magical vibe. I guess EDM and the way the music is experienced right now in the USA is something very fresh and big. I feel like you can't compare it with Ibiza. Though I really like the development in the United States – the way kids get involved with music and the festival/club culture. It's very refreshing and positive to me.
You tend to do spurts of 4-5 shows at a time in a country then you'd fly out to another country and do the same with 4-5 shows thereafter. Do you plan all of this or is it all through management? Whatever the case, do you enjoy this country-to-country experience?
Yes, this is an amazing experience for me. It's just very fulfilling to be able to work on new music in your home studio, and then travel all over the world to see all of the music lovers and fans that fell in love with your sound, vibe, and all that you do. Right now, we have an in-house management setup at Sirup Music, which is taking care of me, and a great exclusive agent at CAA that handles all of my touring.
There's probably not a more qualified person to answer this question since you've been touring the depths of this world for quite some time…do you have a favorite venue?
I love to play festivals as well as the smaller venues where you can find a more intimate crowd. So I don't really want to pick one. Each place is special and has something to share. I like to play all over the world. All that matters is that you meet a lot of music lovers and unite them together on one night, one floor… In the USA I really enjoy playing venues like Marquee in Las Vegas and a few others.
We had your remix of Avicii's 'Wake Me Up' up on our page recently which received a VERY positive feedback. What was your inspiration behind selecting this track to remix?
I always was a lover of the more melodic stuff. The way music is done on the country side of things is very interesting to me. The lyrics and the style are the main influences for my decision to remix it. If you look at my album, On The Edge, Give It Up For Love, you'll find that it was kind of a tribute to country. It was pretty easy to remix and everything flowed and went quick.
What do you think of Avicii's album and his "out of the ordinary" approach to the production?
I listened to it for the first time a few months ago. I don't want to lie… On my way home, I was really excited, and yes, there were even tears in my eyes. IT'S JUST FANTASTIC MUSIC.
You just wrapped up your 10 day 4 stop tour in Australia, which you in the summer last year around this time as well. With so much experience abroad, how different is the scene over there today compared to how it was a few years ago?
Australia has a lot of lovers of good electronic music. It's a blessing to be able to play over there. I had a really great time and met so many enthusiastic and smiling people on the dance floor.
You also occasionally squeeze in shows for your home country in Switzerland here and there, is this something you personally request? How much of a difference emotionally is it for you when you're back in your country playing for your hometown fans? Are they crazy about you as I would imagine they'd be?
It's just great to return home and feel at home. I love my town and its very long history of electronic music.
Explain this all expense paid private jet giveaway that you've been offering your fans…why so much love? (rhetorical question, I know)
I believe in Karma!
As we round the corner and hit the home stretch for the remainder of 2013, what can fans look forward to out of EDX?
Lots of music that will make you feel great!
Tracklist
*World Premier
**Unreleased
**01: Avicii – Wake Me Up (EDX's Fe5stival Remix)
02: Kim Fai – Snake (Sultan & Ned Shepard Remix)
03: Marcus Schössow – Reverie (Michael Calfan Remix)
04: Kryder – Aphrodite (Original Mix)
**05: Trash Gordon – Drop (Original Mix)
06: Walden – First Day (Ivan Gough & Jebu Remix)
**07: Andrew Bennett – Napoleon (Original Mix)
**08: Disfunktion – Kamuwe (Rene Kuppens Remix)
**09: Merk & Kremont – Gear
10: Norman Doray – TroubleMaker (Original Mix)
11: Daddy's Groove feat. Mindshake – Surrender (Extended Mix)
12: Alex Gaudino feat. Nicole Scherzinger – Missing You (Manufactured Superstars Remix)
*13: Kaskade – Atmosphere (Kaue Mattos Bootleg)
14: EDX – Touched (Original Mix)