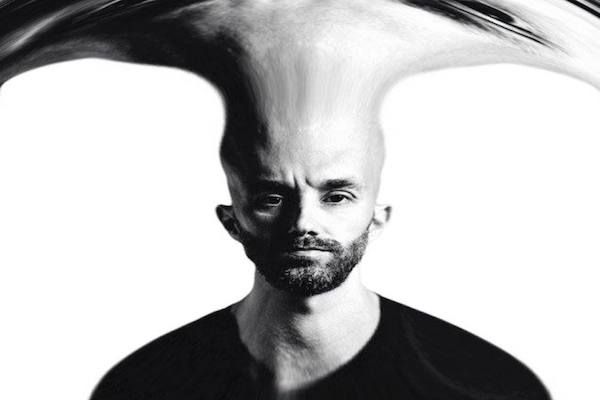 TJR (real name is TJ Rozdilsky) is accelerating on to the EDM scene faster than he had thought. By making the move from Connecticut to LA, he took a leap of faith on his dream to be a music producer. After releasing 'Funky Vodka' with Pitbull, it was all uphill. With a residency at Hakkasan in Las Vegas and currently on the Rising Fall tour with Chris Lake, TJR took the time to sit down with us to discuss his music-making process, his beard, and how you just can't give up on your dreams.

I've been told that your music production takes time to develop and that you require more time to really finalize your projects. Explain the concept behind that.
I like to put a lot of effort into each song to get the most potential out of it. It's like a Rubix cube, I'm trying to solve a puzzle. So I try many different ways to arrange a track, the melodies and the drop. I don't pick the first idea, I try different ideas. It's a slower process but I want to get the maximum benefit out of each track.
It seems as though you're touring and traveling a lot more this year, how has that impacted your production?
I'm experiencing that for the first time and it definitely has had an impact with my production. I now understand when you follow other artists who tour a lot, you don't see much output from them. So it's finding a balance of saying no to gigs and touring (I had to do that) and I took a couple weeks off at the end of October. You can get caught up in the whole game of taking all the bookings you can but you get bookings based on the records you make so it only goes so far. So it's good to just pull back, take some time off the road and get that balance.
How do you keep that beard so beautifully trimmed?
The beard is getting gray so next step is dying it. I trim my beard every 4 days and I shave my head every 2 days. I'm very easy. Super low maintenance.
Explain the adjustments you had to make when you decided to pack your bags and move out West from Connecticut? I understand that it was quite a transition for you. Were there any doubts in your mind? Maybe a voice in your head that said that it wasn't the right move?

The way I put a lot of thoughts into my tracks is how I make moves in my life. I surveyed the situation for a couple months and all signs pointed to going out West. In 2009 the scene was bubbling up and I knew Los Angeles was the place to be. My production at the time was gaining momentum, some people were hearing about me so I had a little bit of stuff going. But it was a one in a million chance. I had no gigs, I was working a corporate job. I had a bunch of moments when I was breaking down, it wasn't until 'Funky Vodka' broke that I knew I actually was able to do this.
You've had many productions that have stood out to us in the past, but none is as earth-shattering as 'Funky Vodka'. How important was that track to you in terms of it catipulting your career?
That was the track. I had that sample from 'Funky Kingston' saved for a bunch of years and I started playing outdoor parties in San Diego and I got inspired: it's the beach, it's beautiful, reggae! 'Funky Kingston.' That song saved my career. I was gonna release it for free but Chris Lake heard it and signed me. I am where I am because of that and then Pitbull heard about it.
So you were relieved that the track blew up? I understand that you were just about to throw in the towel.
I left LA, I was running out of money and my friends in San Diego at LED Presents offered me a room and I was djing for them.
Having Pitbull on that track definitely took the spotlight from you a tad bit, but it did garnish your reputation in a positive way…are there any harsh feelings in terms of Pitbull not giving you more credit than he should've?
No way, man. My first time, I'm a brand new artist in the mainstream world. Pitbull is the established artist. It made more sense for the radio to say "Pitbull featuring TJR." At that point I didn't care anyways. The fact that he loved the song, wanted to put it on his album, was so exciting, I just wanted to be involved in the process. The video shoot was amazing. I had never done anything like that. I think the whole thing was a great experience. I still consider myself an underground artist, the mainstream guys just happen to like what I do.
Photo cred: Avi Raz