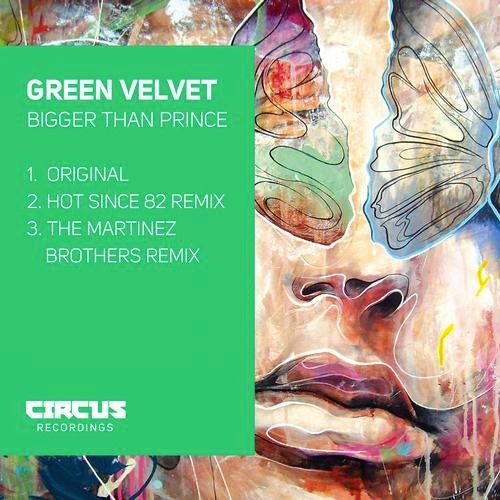 Green Velvet – Bigger Than Prince
Genre: Indie Dance/Nu Disco | Label: Circus Recordings | Release Date: September 2nd, 2013
House music legend, Curtis Alan Jones releases "Bigger Than Prince" under his Green Velvet moniker. Said to be one of the pioneers of house music in the U.S, Curtis has many recognizable track titles under some of his many aliases including "Preacher Man," "Percolator," and "Flash." His newest, "Bigger Than Prince" is your average Green Velvet track in the sense that it's unique, bold, and catchy. It has a dark, grungy, driving oddity to it that attracts the ear and sets it apart from any recent releases from Curtis.
"Bigger Than Prince" was fortunate enough to have been remixed by some of the hottest producers in deep/ tech house today with the likes of The Martinez Brothers and Hot Since 82. The Martinez Brothers take a more traditional route delivering an uptempo dance floor mover with dynamic percussion, and an almost jungle-like bass. Utilizing his signature sound to perfection, Leeds based producer Hot Since 82 turns up the heat with his remix duties and delivers a deep house bomb. Quite the release for the techno/house label, Circus Recordings.