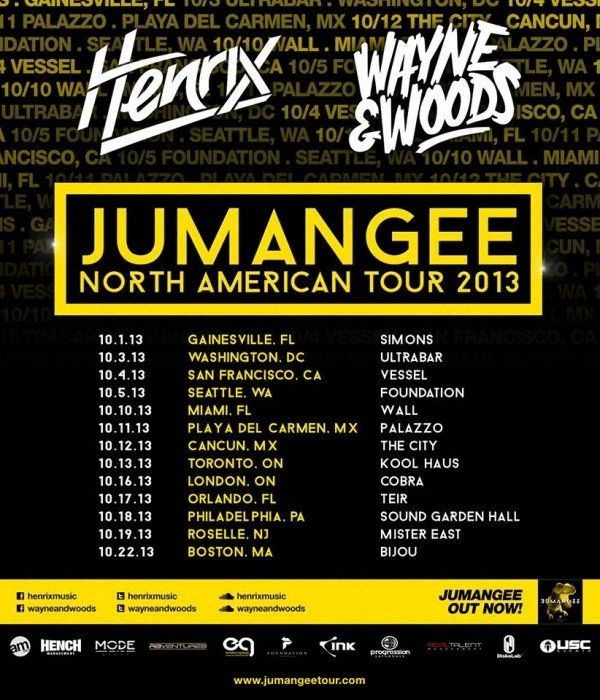 Henrix has been a busy man these days.  He's currently wrapping up his a North American tour, with stops on a number of festival lineups, including his recent set at Mainstage West of EZoo.  This set is full of classics, both old and new from artists across the gamut with some interesting twists.


What better way to wrap up your tour, than by announcing another one?
Henrix, who partnered with Wayne & Woods for the track Jumangee, (not to be confused on google searches with Jumanji), has just announced a tour of the same name.  This list of tour stops reads like a pretty epic road trip, with many of the top stops in the USA, Mexico, and Canada.
For a taste of what to expect, look no further or buy it on beatport (here).