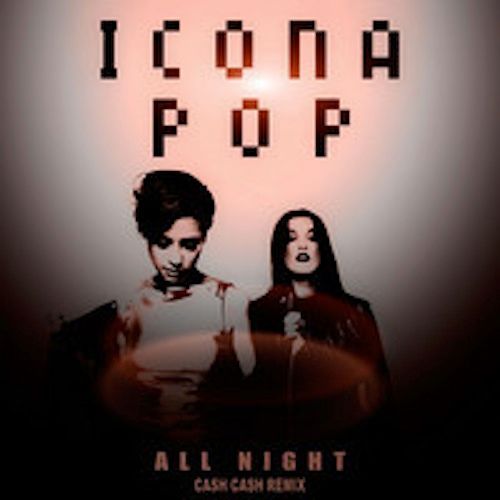 Icona Pop- All Night (Cash Cash Remix)
Genre: Electro House / Label: Big Beat Records /Released Date: N/A 
The New Jersey trio of Cash Cash has been on point with their recent remixes. In the past few months, Cash Cash has remixed the likes of Bruno Mars, Nicky Romero, and Krewella to name a few. The electronic trio's most recent remix is of Icona Pop's "All Night". Icona Pop's "All Night" is set to be included in their debut album, This Is…Icona Pop, which drops on September 24th, 2013.  True to Icona Pop's style, "All Night" is a catchy, upbeat tune perfect for dancing. Cash Cash start off with a different sound for the intro, speeding up the percussion with lower chords. They keep the same vocal intro and then lead into the first drop with an awesome bassline and synth melody. The second drop is filled with crisp electronic sounds and a cranking bassline. The trio do not disappoint on their remix of Icona Pop's "All Night". Not set release date yet, but give it a listen below and let us know what you think.