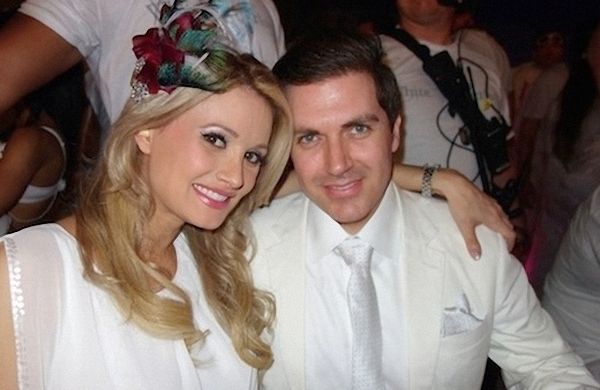 The other night, Kaskade took to Instagram to announce that he was "headed to [a] home boys late night wedding". It wasn't until recently that we discovered that he was dressed to impress for a legendary wedding between Pasquale Rotella and Holly Madison. The mastermind behind Insomniac was finally tying the knot with the former Girl Next Door, who decided to host the wedding at the happiest place on earth: Disneyland. The park was closed off early for the special occasion and the ceremony got underway shortly after 9 p.m., where approximately 150 guests were transported in by train.

The star-studded cast in attendance consisted of close friends and family, who rejoiced with the newlyweds by partaking in the park's many attractions from the Pirates of the Caribbean boat ride to the private showing of "Fantasmic". The night was nothing short of magical for everyone, "It was really spectacular," a wedding guest noted, "they spared no expense." Amongst the attendants was none other than Kaskade, who was issued the responsibility of deejaying the night away beneath the starlit sky. Pasquale thanked Kaskade shortly after the ceremony for coming out: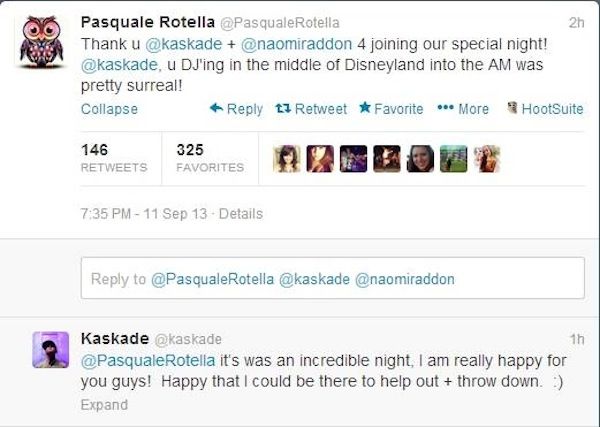 Rotella proposed to Holly with an 18-carat diamond back in June atop of a ferris wheel at EDC Las Vegas. Holly Madison and Pasquale Rotella have been dating for over 2 years and have been planning their marriage for months, but have been unable to carry out their plans due to Pasquale's rough work schedule. All the pieces fell into place on September 10th as the two finally were able to make it official. On behalf of the EDM community, we would like to wish the two newlyweds a long and healthy marriage and to years and years of pure joy and happiness.
via – US Weekly