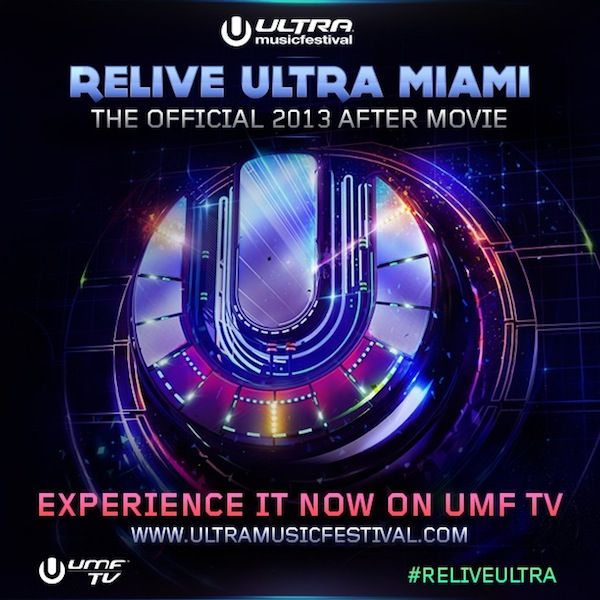 Ultra Music Festival takes place every year in Miami, Florida. It is one of the more well known EDM outdoor festivals, as it has won "Best Music Event" by the International Dance Music Awards for six consecutive years. UMF began back in 1999 as a one-weekend festival, but UMF 2013 expanded to two weekends for the 15th anniversary. Ultra Music Festival 2013 sold out both weekends with a collective total of over 330,000 people. Ultra brought in fames from 95 different countries around the world.
Charly Friedrichs, aka 'Final Kid', hailing from the Netherlands, is the mastermind filmmaker behind the Aftermovie. Final Kid created the Ultra Music Festival film CAN U FEEL IT, which was a 60-minute depiction of Ultra Music Festival, and is back with the seventeen-minute release of 2013's Aftermovie.

The Aftermovie includes clips of all your favorite DJs, too many to even name! Fan commentaries are included, along with plenty of audience shots. Watching the Aftermovie makes you feel like you are right there at the festival. The film has the perfect tracks to go along with the mind-blowing footage. The production of the stages is captured flawlessly. Give it a watch below and let us know what your favorite part is!
Ultra Music Festival will be back March 28th, 29th, and 30th of 2014.