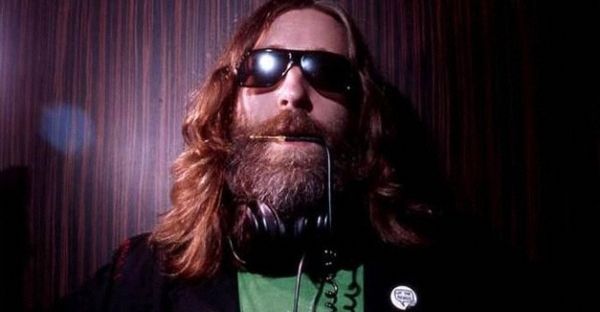 Fans of DJ/producer Tommie Sunshine are not only familiar with his music and remixes, but most likely also his recent dialogues about the state of the EDM scene through his popular Twitter, Tumblr, and Facebook accounts. Posting in light of this weekend's Electric Zoo tragedy, Tommie revealed his drug-and-alcohol-free tour rider, and called for other DJs in the scene to demonstrate "honesty, transparency, accountability, education, and prevention" to "move our scene forward".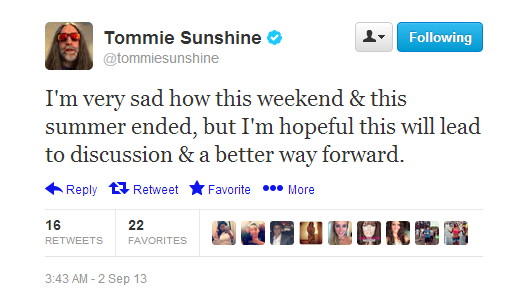 An electronic dance music master who's been a part of this particular scene for 20 years now, Tommie recently posted this two-year-old Ecstasy Awareness PSA video featuring the likes of Kaskade and Steve Aoki, while also including other words of wisdom as well: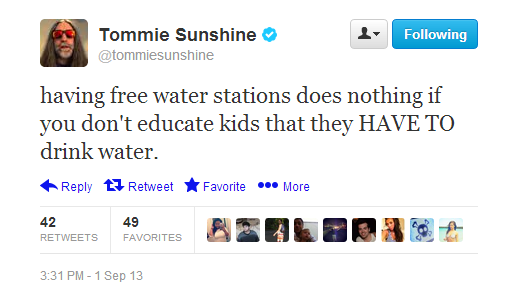 Tommie  demonstrated transparency by revealing his tour rider, or list of requirements for performing, where big-name artists can often go overboard with extravagant requests for alcohol, drugs, and other novelties. On Mr. Sunshine's list? An alcohol-free booth and stage, and a case of water. "I urge all DJs to post their riders so everyone can see how much you yourself indulge," he tweeted.
This conversation about drug use in the scene, as well as media misrepresentation, has only just begun. To continue the dialogue, share your knowledge with both friends and strangers. Make your voice heard on social media networks. Watch out for fellow ravers at events, and together, we can begin to extend the raver's mantra of "peace, love, unity, and respect" beyond the dancefloor. As Tommie tweeted earlier, "the tough days are ahead of us; stay strong [and] unified [and] we will see this through."