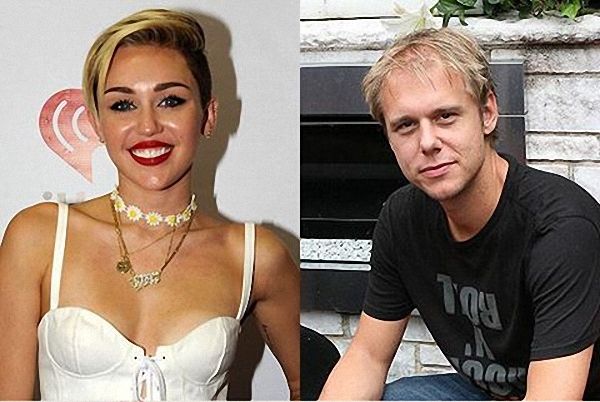 Picture this: Armin has you in a state of trance, as he is building into another of his songs as he opens up his arms and looks up to the sky… and Miley Cyrus runs on stage, unannounced…and starts twerking behind the booth.  Sound crazy?  Anything is possible at "Jingle Ball."
Christmas seems to come earlier and earlier every year.  With this we were all given a present, in the form of a mini-tour titled "Jingle Ball," headed up by Clear Channel Radio, of IHeartRadio fame, gathering artists from every major genre out there, including Armin for the final two of the total eight shows in Atlanta and New York City.

Also on the ballot?  Everyone's favorite sledgehammer licking nudist, Miley Cyrus, EDM troll and Beamz "founder" Flo Rida, and spanglish babbling trainwreck Pitbull.
At first glance, this doesn't appear like its going to sit well with fans, however, this is yet another interesting opportunity for EDM as a genre to make another big footprint in the mainstream.  Here's to hoping they keep the three sides of the EDM bermuda triangle in their cages for Armins sets.  However, if there's any way an artist could come up for a Christmas themed trance song, Armin would be the one to do it.
Here are the full lineups:
Jingle Ball – Atlanta, Georgia ­ – December 11th, Phillips Arena
Miley Cyrus
Flo Rida
Armin Van Buuren
Fifth Harmony
Bonnie McKee
Robin Thicke
Jingle Ball – NYC – December 13th, Madison Square Garden
Miley Cyrus
Flo Rida
Pitbull
Armin Van Buuren
Enrique Iglesias
Fall Out Boy
Macklemore & Ryan Lewis
Selena Gomez
Fifth Harmony
Jason Derulo
Austin Mahoe
Ed.: We are aware that lineups apparently are not set in stone at the moment. It appears that Armin is also playing the Miami stop on December 20, 2013.  You can visit Y100 radio's website for more information.