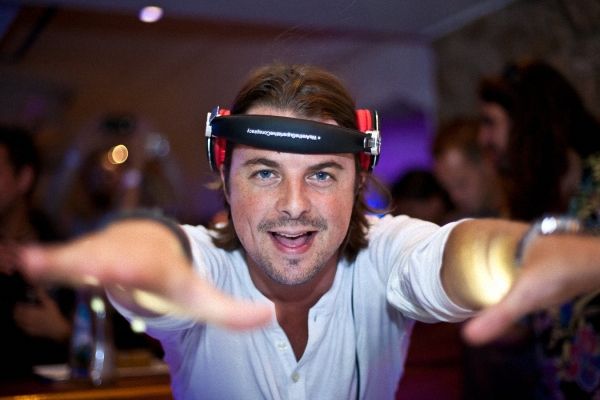 So it looks like all of those inevitable "Swedish House Mafia Reunion Tour" jokes thrown around since the supergroups' disbandment after their "One Last Show" at Ultra this past March just have to be held back for a little bit longer.
In a recent interview with inthemix, Axwell axed the possibility of that occurrence happening anytime soon. He attributed this conclusion to the fact that each of the previous members have gone onto successful solo careers that occupy their time; so its not like they retired from the game altogether and are suffering from separation anxiety. Despite the fact that Axwell and Sebastian Ingrosso pseudo-reunited for their Departures Residency at Ushuaïa this past summer, Axwell had this to say about his outlook on the recent future-reunification theory of SHM:
"No, I don't think so," Axwell said. "It's hard to say, but that's how it is now – I mean, we just stopped… I haven't really started to miss Swedish House Mafia yet, because it's only been so short. But I'm sure if I had stopped everything then I think I'd be pretty devastated. Getting to play your music to these huge-ass crowds… That's superior to everything. You watch that on TV when you're a kid, you see rock stars playing arenas and you think 'wow, that's so surreal, I wonder how that is?' And that's what we've been doing…But it's been cool [going solo] – before we used to have four really stressful careers going on at the same time, and now it's a little bit more relaxed. You actually have the time to catch up on yourself, whereas before we were just running after Swedish House Mafia, trying to please Swedish House Mafia."
Since having the time to catch up with himself, Axwell has been gearing up for a future trip to Australia's Stereosonic, running his record label Axtone and promoting it's newest release "Remember" by Thomas Gold, and he has just released a brand new remix of "Center Of The Universe" by Blinders.
Busy times for Axel, but only for Axel.
Follow @mattEDMT