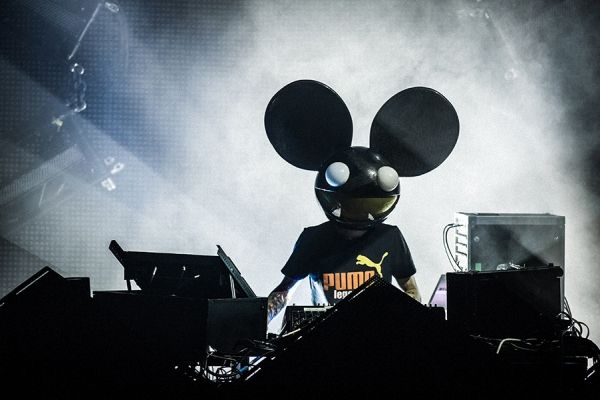 ED.: Don't take this story for anything more than a slightly comical look at the ridiculousness that goes down behind the scenes of the entertainment industry. 
An interesting, slightly off topic, yet still amusing story line has emerged today from the thralls of Las Vegas. The most expensive request of a song in history goes to the man who just cannot keep out of the news (not like he tries): DEADMAU5! Yes ladies and gentlemen, for $200,000, Joel Zimmerman will play Bon Jovi's song "Livin' On A Prayer." Quite frankly, who wouldn't?

On February 21, 2011, Deadmau5 was spinning his usual stuff at the club XS in Vegas at the Wynn Las Vegas and Encore Hotel Resort.  In attendance was Don Johnson, CEO of Heritage Development and a huge highroller in Las Vegas, aka, someone who could easily pay $200,000 for Mr. Mau5 to play a song.
The talent agency, William Morris Endeavor, represents deadmau5. On the night of the incident, a WME agent, confusingly enough, also named Joel Zimmerman, met with Jesse Waits, co-owner and managing partner at XS, and met Johnson. Johnson made an offer to Zimmerman: if deadmau5 played a certain song he wanted, then he would pay him $200,000. Deadmau5 agreed and Waits told Zimmerman that Johnson could be trusted to pay the DJ if the deal went down.
It did. But no money was made, especially for Johnson, who was at the blackjack tables after the show, and losing badly. He asked his security to remove Waits and Zimmerman from his sight when they came to collect after the show. Johnson left Vegas the next day. Now here is the tricky stuff because you KNOW deadmau5 doesn't just play Bon Jovi for free. WME's main job is to keep their clients happy, especially since they have signed on many notable EDM artists and their revenue is helping the talent agency a lot. Waits told Zimmerman that he would pay $50,000 of the $200,000 owed and that WME would take care of the remaining $150,000. This all went down in 2011.
Now jump to June 2013, with Waits suing Zimmerman for failing to repay a $50,000 loan. But the main issue is that WME is angry at Waits for relying on Johnson and trusting him to pay the $200,000. See what happens when people take other's "words" and don't write things down, kids?
At the moment, both parties are reaching settlements.
Now for some levity, here's Deadmau5 dancing to "Livin' On A Prayer" and Johnson on stage with him on the right:
via – Hollywood Reporter