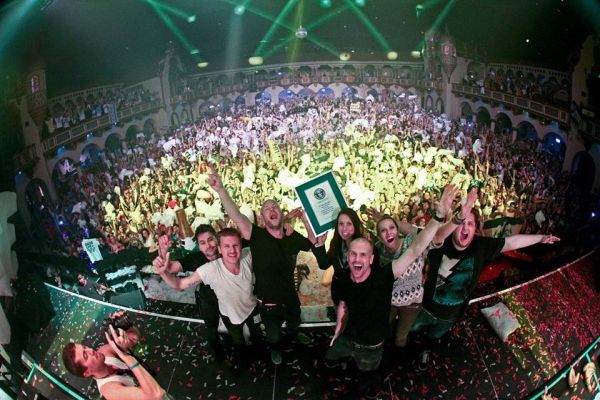 It was only a matter of time before Dada wanted to corner the market on Happy Violence with their own world record.  How many ways are there to be violent…yet happy?  Squirt gun battle?  A night with Q-Dance?  "Adult" activities which usually include a lot of leather?  Pillow fight? Definitely a pillow fight. This past weekend in Chicago, Dada Life successfully set the world record for the world's largest pillow fight.
Although this idea wasn't new for the duo, this was their largest attempt.  Stefan and Ollie were quoted in a recent interview as saying: "We've tried out this pillow fight before and the most we've done is 800 pillows.  This time to break the record we need to have more than 3,700 pillows. I think we're going to aim for maybe 4 and a half thousand pillows."

Check out the aftermath in the picture seen here from Aragon Ballroom.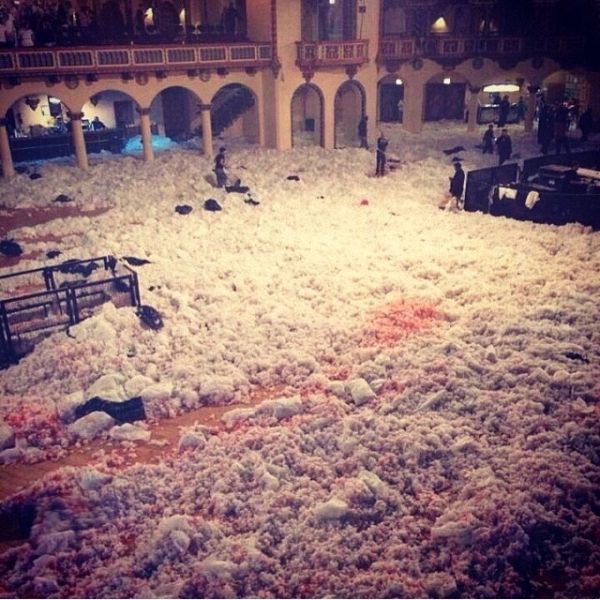 Congratulations to Dada Life, who have their their Happy Violence/Pillow Fighting record.  We can probably expect Diplo will eventually get his Twerk record.  Dream big right?  What other world records can we expect to see our famous DJs attempt?
Although admittedly not the best quality video, it's good enough to give you an idea of the experience, as the participants beat the crap out of each other.