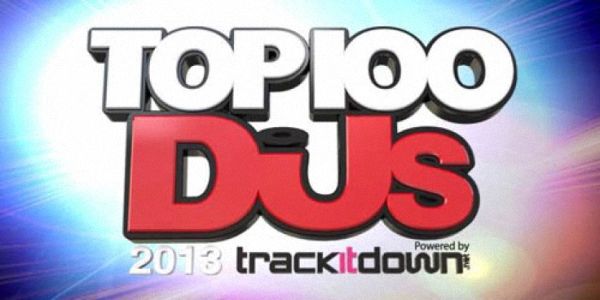 2013 has without a doubt been a momentous year for electronic dance music and with that said DJ Magazine's Top 100 Poll results are out. Whatever your feelings may be about the poll, it is hard to deny that the poll plays some what of a roll in dance music culture, albeit it simply is a popularity contest.
This year's #1 DJ spot has been relinquished by the trance king, Armin Van Buuren to fellow Dutchman, Hardwell.  Despite giving up the top spot, Armin remains in the top 3, marking his 10th consecutive year within the top 3. Armin still remains the top trance DJ on the poll, even though he returned home with the #2 spot. Armin holds the most #1 wins and with 5 wins under his belt, it may be time to pass the torch to someone else for a while.

On top of that, Armin's iconic record label, Armada showed a huge success of its artists on this year's DJ Mag Top 100 Poll. Trance favorite, Dash Berlin always charts high on the poll and took the #10 spot this year, while younger members who had an immensely successful year, such as Dutch duo, W&W, managed to rise from their 2012 #25 spot to #14. Egyptian trance duo, Aly & Fila got to celebrate their 300th episode of their radio show, Future Sound of Egypt, but now they also get to celebrate taking home the 20th spot on the DJ Mag Top 100. The legendary unicorn slayer, Marcus Schulz, clocks in at #21 and holds the prestigious title of America's Best DJ of 2012.
Most of the aforementioned Armada artists' rankings should come as no surprise, however some of Armada's newer talents made it onto the poll and ranked pretty high. Omnia, Orjan Nilsen and Heatbeat were able to grab spots #48, #49 and #81 respectively. Perhaps the most impressive among the talent is up and coming favorite, Andrew Rayel, who rose 49 places from #77 to #28 this year. Go Andrew!
Unfortunately, Armada veterans, such as Cosmic Gate (#80) and Paul Oakenfold (#92) made the list but didn't place very high. They are legends in their own right and their rankings are indicative of how the Top 100 Poll can be construed as a popularity contest.
Congratulations to Armin and to all the titans of talent on the Armada label, 2014 is going to be another great year!
Armada DJ's in the DJ Mag Top 100 of 2013:
2. Armin van Buuren (highest trance, 10 years in the Top 3)
10. Dash Berlin
14. W&W
20. Aly & Fila
21. Markus Schulz
28. Andrew Rayel (highest climber)
48. Omnia
49. Orjan Nilsen
80. Cosmic Gate
81. Heatbeat
92. Paul Oakenfold