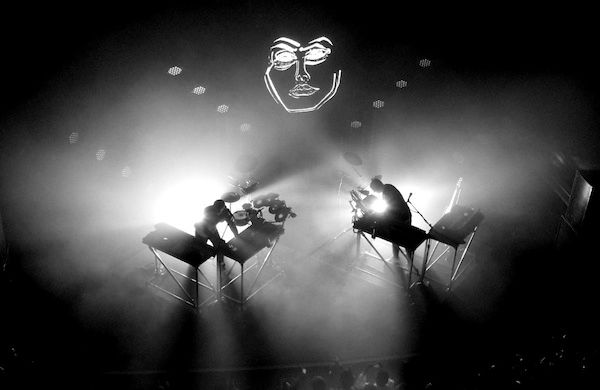 Last Thursday, hundreds of music fans waited patiently outside of Chicago's legendary House of Blues theater on a brisk, October night. Despite the fact that tickets had sold out weeks in advance, many enthusiastic hopefuls braved the weather for a chance at entry. It would have been an impressive spectacle for any act, but what made it even more notable was that the night's headliner was a young, English, deep-house duo with just one album under their belt, released earlier this summer.
That's the impression Disclosure has already made within the scene. Brothers Guy and Howard Lawrence, out of Surrey, England, aren't new to music, but have had an unprecedentedly successful year in 2013. At just 19 and 22-years old, the duo has taken on a sound with deep roots in the industry dating back to the 1980's club scene in Chicago and beyond. Yet, they've already found a way to make it distinctly their own, and the fans, who've more likely as of late been exposed to aggressively overpowered drops of newer genres than the patient melodies of this seasoned style, have reacted with undeniable enthusiasm.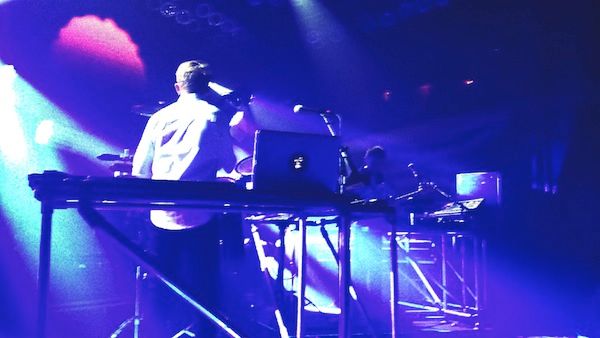 By the end of the opening set, the crowd was already settled in preparation for the main event. The few minutes of calm as the crew setup for Disclosure allowed for a good look at who was all in attendance, and some clear distinctions arose between other EDM events. While the age range varied tremendously, there was a consistent lack of ostentatious flair – no illustrious necklaces or bracelets, no furry boots, no glow sticks or light-up glasses. That's not to say there's anything wrong with these types of enhancements, but it became apparent that fans were here to watch a show, not marvel at one another.
From the onset of Disclosure's set, which kicked off with the infectious "F for You", theenergy from the audience did not waiver, singing along from the first word to the last line of the closing track. Better yet, the crowd swayed politely, yet eagerly to the music, cognizant that those around them wanted to see what was happening on stage.  There was no pushing to get to the front, no fights and few spilled drinks, each of which was met with an apologetic redress.  All eyes looked forward. After all, Disclosure would be evidence to the contrary of Deadmau5's claim that all DJs simply press play. Or maybe that was because they weren't DJs; they were musicians. And, there surely was a special aura playing in a city that had so much influence on this type of music.
To that end, they were well-served by the tiers and levels within the House of Blues venue, allowing fans to search out a vantage point where they could better see, whether it was Howard drumming across some symbols or Guy tapping eagerly on synth pad. It's not often you have the opportunity to watch an act literally recreate the track before your eyes, making it distinct to that night and that moment, where even though it may sound very much the same as you first heard it, it somehow feels as if they've made this version just for you.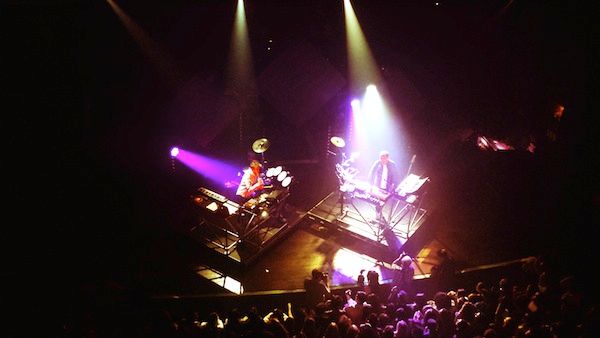 There's been some criticism of Disclosure and their place within electronic music, whether or not they are real "deep house" artists or if that's even how they would define their own sound. While distinctions like this rarely deserve serious response, it would take witnessing just one live performance to come quickly to the defense of the Lawrence brothers. Sure, it's an evolution of the most classic representations of the genre, but isn't that the point? They are helping recreate that deep house sound for the older fans who remember the roots of the genre, and redefine it all together for a younger generation of dance music fans who may not know it at all.  Young or old, the audience inside Chicago's House of Blues theater bonded over the music that Thursday night.  And that's powerful however you define it.