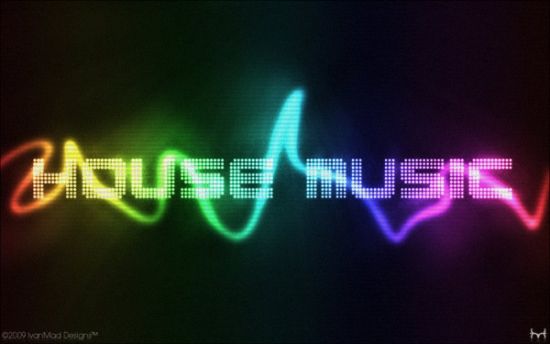 What's up? Time for another episode of Adventures Down The Rabbit Hole. Numero 6, comin at ya. There's an obscene amount of tunes today since this column was absent last week. I'm just going to flood you with music from the past fourteen days, and it's going to be great. There's a lot of everything this week: deep house, tech house, techno. The Tune of the Week is very special this week – anyone that says that the album it is eventually coming off of isn't the most anticipated album of the next twelve months is psychotic. The set of the week is a gimme.  Jody Wisternoff released a mix and….yea. That's that. On to the tunes, enjoy.
Andre Crom – New Day

Goldfish – Followers of the beat

Them Jeans – No Tomorrow
Them Jeans. Off Recordings. Choon.

Planet of Sound – We are Together

Mathew Jonson – Body In Motion
Mr. Jonson has released an album over at Crosstown Rebels. This is a big deal.


Mathew Jonson – Touch The Sky

Don't Make Me Wait For You feat. Jesse Monroe (Magic Mix)

Hot Since 82 – Shadows (feat. Alex Mills)
So Hot Since 82's album, Little Black Book, is about to drop. This track is on it. Fantastic. Classic sounds, standard Hot Since 82 vibes. Perfect stuff.

Ante Perry – Turbolized (Tube & Berger Rmx)
If it wasn't for the presence of the actual Tune of the Week, this would have definitely received the honor. Tube & Berger are house music right now. Nuff said.

Pavel Petrov, Marten – Party Up – OFFSPIN014 cut

Pavel Petrov, Marten – Party Up – OFFSPIN014 cut

Shingo Nakamura – Alice In Wonderland (Kobana & Mario Hatchet Remix)

Murat Kilic – Shooting Stars – OFFSPIN014 cut

Above & Beyond – Making Plans (Tune of the Week)
How could any other song be here this week? I don't quite get to gush about Above & Beyond as much as I want to in other articles here, so, this column is my chance to do so. What a tune, guys. The feels emanating from this performance are unreal. Connection is A&B; Tony, Paavo, and Jono transcend music and this is very much evident in this performance. This is The Album of 2014. Can't wait.
Jody Wisternoff – INTENSIFIED Oct 013 (MIx of the Week)
As always, I'm going to be hard pressed to not name the monthly Jody mix the Mix of the Week when it and this article coincide.
Bloes Brothers #12 – Bakermat Amsterdam Dance Event Special
Bakermat in the house. This guy is huge. You need to know who Bakermat is(and for that matter Bloes Brothers).

Matt Lange Feat. Tania Zygar – Way You Know (Throwback Tune of the Week)
We're not going too far back this week. This is a great tune, by none other than the immensely talented Matt Lange. Pure and simple.

Alright folks, that's all for this week. We'll be taking a short break  from this column due to some vacation time (I know, I know, I'm just as disappointed as you are), but it will be back in the first week of November. Cheerio until then, and take care of each other.