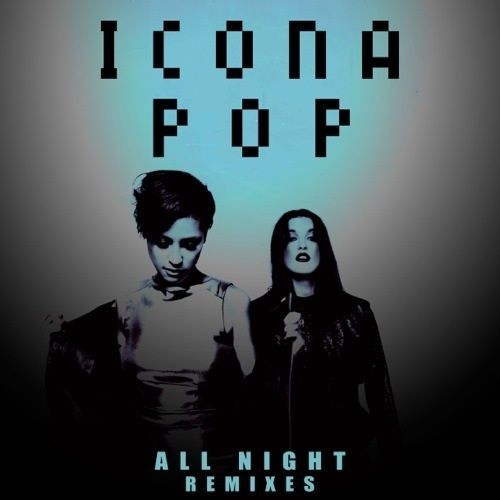 Big Beat Records duo
Icona Pop
has recently released the official remixes to the chart-topping single "All Night." Typically, there are three to four remixes of a single, but Big Beat ups the anti with nine remixes. Props to Big Beat for taking some risks with some truly small and unknown artists, and also covering numerous genres so they can appeal to a diverse audience. We're going to go down the lineup with you so you can figure out which remix fancies you best.
All Night Remixes |
Beatport
1) Bailey Smalls – A heavily filtered and eerie intro may scare away listeners at first, but surprises with a bouncy deep house drop.
2) Captain Cuts – The poppy tune gets a taste of some rock, with electric guitar riffs, feet stomping and tambourine claps acting as the beat's foundation.
3) Cash Cash – By far the most popular remix of the octet, you hear an electro rendition that is club-ready.
4) CID – A boiling hot electro remix that contains some R3hab and Hardwell vibes. One of the most impressive remixes of the bunch.
5) Crazibiza – This brings you back to the times of when classic House music was more prevalent and big room drops didn't really exist yet.
6) dBerrie – The man puts his signature sound on this hit and turns it into a progressive anthem sound that would explode at any festival.
7) Dilemmachine & Tony Tone – Every remix pack needs to have its token nu disco remix that gives you that extra boost in the morning and has you grooving the rest of the day.
8) Kryder – This remix has the perfect amount of energy, enough to keep you going on the dance floor, but avoids reaching that level of completely exhausting you out after three minutes.
9) Wayne G And LFB – Need a song to work out to? This remix contains a driving pulse that keeps kicking until the very last beat.