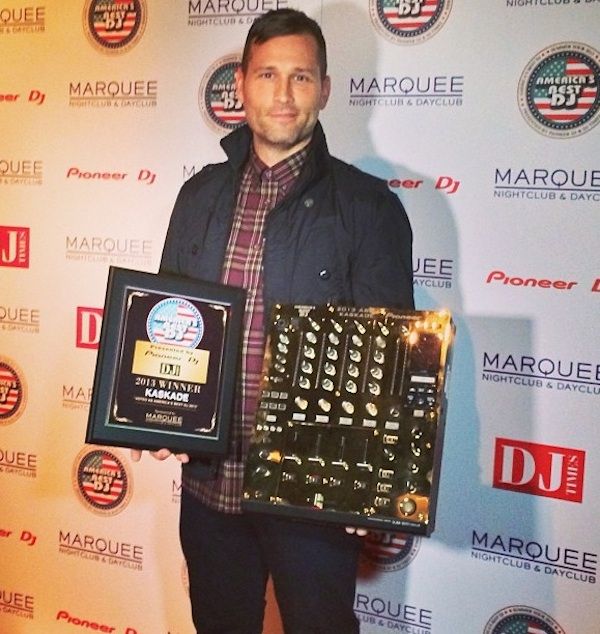 Kaskade was recently voted America's Best DJ for 2013 and it's fitting that he accepted his award last night at
Marquee Nightclub
in Las Vegas since he has a residency there. Along with accepting the award, there were some special performances as well. Seven Lions and Tritonal played and the best part was that entrance to the event was completely free.
Kaskade has won this award before in 2011, making him the first artist to win it more than once. He will be receiving a a personalized, gold-plated DJM-900nexus mixer from Pioneer DJ – plus a commemorative plaque from DJ Times, according to DJ Times.
The artist remarked:
To be in this group of guys that come before me and people that are going to come down the road after I'm gone, it's just cool to be in this group for my music and for my skills.
Via – DJ Times