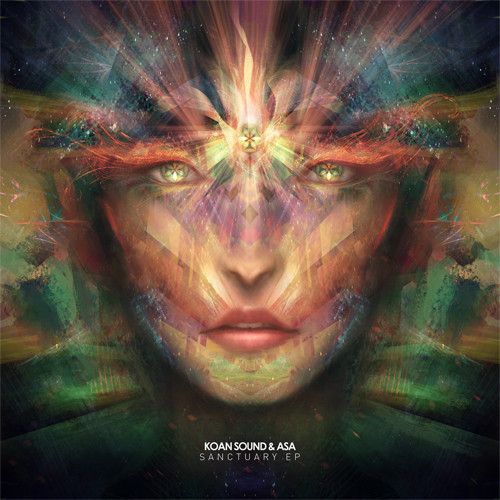 KOAN Sound & Asa – Sanctuary EP
Label: OWSLA Records | Released Date: October 22nd, 2013
After over a year of collaborative work, glitch-hop master duo KOAN Sound and ultra-ambient producer Asa, both from Bristol, UK, have put out their Sanctuary EP on OWSLA Records. The title of the collection fits the vibe of the songs, as they're a perfect soundtrack for a retreat from chaos. It's pure tranquility. For example, the second track, "Starlite" is infused with smooth, liquidy drum 'n bass, and the vocals on "This Time Around" are simply mesmerizing. Finally, the closing track brings back some of that glitchy funk any KOAN Sound fan will already love.
"Since Asa moved to Bristol, it has given us the chance to put a lot more effort into our collaborations," he explains. "On this EP we used more live elements, including getting some proper string recordings and vocals done." The hard work has certainly paid off. Sanctuary proves that for producers to stay fresh, bringing in new sounds via collaboration is the way to go. Asa and KOAN have somehow created their own style of ambient glitch-hop. And it's pretty brilliant.
The EP is now available from OWSLA on Beatport and iTunes. You can stream it on Soundcloud below.