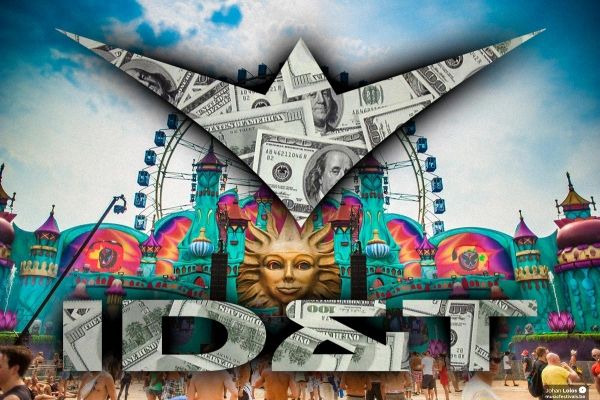 Breaking news from
Amsterdam Dance Event
this week came from an industry Q&A panel between the Head of Acquisitions at SFX, Shelly Finkel, and ID&T founder and CEO, Duncan Stutterheim. SFX, the American entertainment giant, has finalized a deal in which "instead of the previous 75-percent, ID&T is now going to be 100-percent owned by SFX." Stutterhiem elaborated:
"Now it's very clear, I work for SFX. I will be working at head office in Europe, and we're going to create still the same shows. But from this point, ID&T and SFX will be together."

ID&T is the entertainment group responsible for popular events like TomorrowLand in Belgium and the multi-city Sensation tour. Thanks to the previous stake of 75% SFX infused into the Dutch brand, ID&T has been able to expand their festival brand across US soil with the successful TomorrowLand spin-off, TomorrowWorld, and MysteryLand expected to hit New York's Bethel Woods this Memorial Day Weekend.
Stutterhiem saw that "[ID&T] had a strong market across a number of countries", recalling "at some point a list came up of the possibilities of what could be done if we sold the company. TomorrowWorld was an example of that; the festival cost 16 million dollars to put up. Those are amounts of money that we just don't have. We are a big company, but we can't invest that kind of money. So it was an opportunity for the company to grow." Under the ownership of SFX, the Dutch Company now has the financial means to continue expansion across the globe.
Perhaps the EDM grass is just greener on the other side. While ID&T aims to conquer the US under the support of SFX, America's own Insomniac Events continues to seek expansion into the European market. In a recent interview with Billboard, Pasquale shares his thoughts on the emergence of competitive companies like SFX and the saturation of the festival market:
In earlier comments Rotella made regarding Insomniac's partnership with SFX rival, Live Nation, Insomniac is " longterm; we're always about investing and building." And investment seems to be the name of the game these days, as SFX has bet almost $1 billion on EDM.
But with so many festivals going global, are promoters destroying their hometown appeal?
According to Finkel, "SFX events are not plastic, they are real, they have been around for a long time. Each one has a different motivation and we don't want bring in a brand just for the sake of making money."
EDM fans seem to be embracing new festival brands with open arms, considering that there is plenty of supply to go around for the massive demand of large-scale events.
Still in what many are calling "the great EDM arms race", SFX primes themselves to establish dominance by looking to "every area we don't have. Music is global, that's what fascinates [SFX] big time. If the opportunity is right the money is unlimited."
The entertainment powerhouse has also acquired Beatport.com, Australia's Stereosonic Festival, Life in Color, German production company i-Motion, nightclub promoters Miami Marketing Group, and has partnered with communication services group WPP – all in addition to the recent acquisition of ID&T.
With so much money pouring into the EDM scene, events and artists are are reaching fans in more accessible in ways than ever. For the future, "expect Beatport to increase in size, some very interesting things are coming up. We will also keep expanding our work field", says Finkel.
Should Insomniac be concerned about this growing giant? Is SFX is here to monopolize the EDM bubble, or can we trust in the company to help ensure it never bursts?
Stay tuned. Whatever SFX's next move precisely is, we can expect it to be colossal