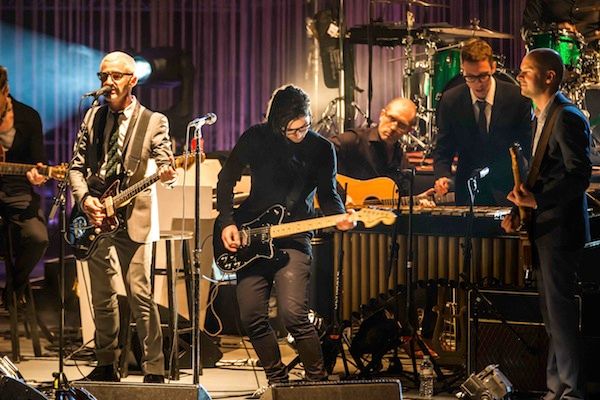 The world's most beloved electronic music trio, besides Swedish House Mafia, made history this weekend with their first U.S. acoustic show at the Greek Theatre in Los Angeles.  Fans were treated to unplugged editions of their favorite Above and Beyond or Oceanlab tracks with vocalists such as Zoe Johnston crooning classic tunes to a packed house.  Attendees to this evening's show got the surprise guest appearance of a lifetime as Sonny Moore a.k.a. Skrillex joined Above and Beyond on stage.  In the video below, Tony is laying down the vocals for "Black Room Boy" off of the Group Therapy album as Sonny accompanies him on the electric guitar* with a charismatic sway.  What an unlikely harmonization of two different worlds, but, perhaps, this may open the door for future collaborative works. Judging from the recorded video of the performance, an Above and Beyond and Skrillex collab is definitely welcomed.

Watch and tell us what you guys think!



Video by: Daniel Farfan
*Ed.: Thank you to our dear readers for noting that Sonny is not playing a bass guitar, but rather just an electric guitar. We have corrected the mistake above.