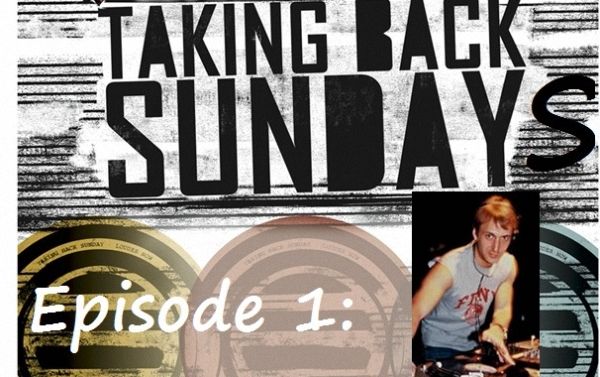 After falling into a YouTube black hole of the classic electronic music track persuasion this past weekend, I felt compelled to construct an article angle showcasing the older production styles of producers still active in the genre today. We often hear cries of "Oh I miss ______'s old sound", but let's be real: most recent converts to the genre have no idea to what kind of sound is being referred to (in all likelihood) and they are even less likely to research and find the old tracks themselves. Again, this is where your friendly neighborhood blog comes into play. In true throwback fashion, I've decided to entitle this series with an homage to one of my favorite pop-punk bands (my other favorite musical genre back in the day…now it's all electronic all the time) of a (personally) bygone age: Taking Back Sunday.

The subject of Episode 1 of Taking Back Sundays is one of the most oft-mentioned producers in the breaths of "I miss that sound" longings: none other than Frenchman David Guetta. Beginning his productions after working strictly as a DJ in the 1980's-90's, David co-founded Gum Productions and eventually released his first album Just A Little More Love in 2002 (which, subsequently, is my favorite release of his, obviously). As time progressed, his popularity surged with the mainstream crossover hits of his album release in 2009 of One Love ("When Love Takes Over", "Getting Over You" and "Sexy Bitch") and 2011's Nothing But The Beat ("Where Them Girls At", "Titanium" and "Turn Me On").
But…let's forget all about those mainstream hits that Guetta has peppered us with as of late, jump into the DeLorean…punch it to 88 miles per hour, and take it back to when David Guetta was interesting, legit (in my personal opinion, anyway) and "underground". I present to you…
Guetta's Gems of Yester-Year:
David Guetta vs. The Egg – "Love Don't Let Me Go (Walking Away)"
David Guetta feat. JD Davis – "The World Is Mine"
David Guetta feat. Chris Willis – "Love Is Gone"
David Guetta feat. Cozi – "Baby When The Light"
David Guetta & Chris Willis – "Everytime We Touch"
Hopefully everyone had a nice smooth ride. Back to the familiar vibes of current times. Who's flashback would
you
like to see next week?