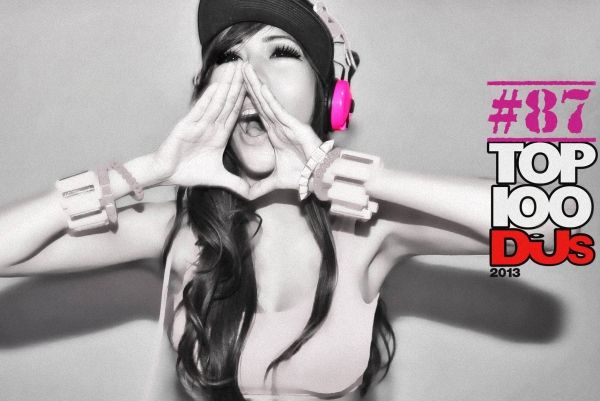 Boobs, Boobs, Boobs, OMG BOOBS. Now I've heard stories that a number of Asian countries only carry bra's up to size B, so I'm wondering where Tenashar shops for lingerie; and in case you're wondering, there are women in America who wear size L. Tenashar, the new #87 on the DJ Mag top 100 is a busty force to be reckoned with. I'm not entirely sure what this promo below is selling us, the new list, Tenashar's track or her body? Whatever it is Singapore's hottest DJ put only one thing on my mind. Quit with the dirty thoughts, I'm talking about the track, it's as amazing as her body and she can do with it what she wants right? Tenashar plays up everything shes known for in this promo, pink headphones everything, the cute little sparrow face and her well endowed chest. Whether it's her boobs or her beats that put her on the top 100 charts, I say congratulations to Tenashar, we definitely need more ladies in the forefront of EDM and however she does it is her prerogative.
Due to negative responses from EDM Community on her youtube link and soundcloud, her mashup of "Private Adagio For Strings (Tiesto) Vs Animals (Martin Garrix)" has been set to private. Luckily enough, after hours of searching, we found the audio file for you to listen below:
Tenashar's DJ Mag Top 100 Djs 2013 Campaign Video:
And…"just working on her next "track". HILARIOUS.