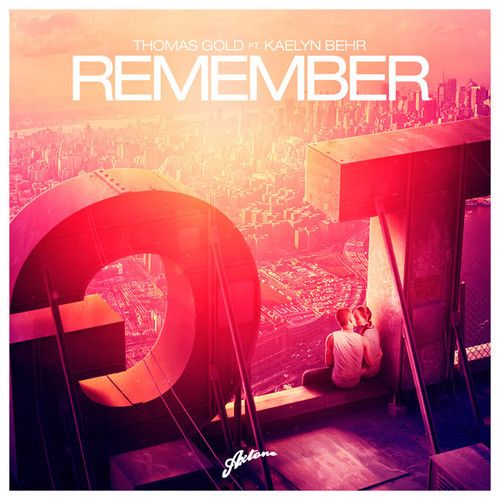 Thomas Gold feat. Kaelyn Behr – Remember (Original Mix)
Label: Axtone Records | Release:  28 Oct 2013
Download on Beatport
My first (and biggest) surprise from reading the DJ Mag rankings last week was Thomas Gold's absence from the list. By the standards of most, Thomas Gold must be regarded as one of the most active DJs out there, whether it is the continuous touring of the festival/club circuit without break, or the consistent presence on main stage for the biggest festivals out there, or simply just playing fun radio sets on a weekly basis on his Fanfare radio. Anyhow, I suppose one does not need to look too much into the significance of those rankings because just like any good musicians out there, what's most important in the end is to let your music do the talking, and Thomas Gold did just that with the release of 'Remember' on Axtone. 'Remember' has everything in it, melody, progression, recognizable and engaging vocals from Australian songwriter/singer Kaelyn Behr (the voice behind Aston Shuffle and Tommy Trash's 'Sunrise (Won't Get Lost)') and a thumping chorus. Show some support for the Berlin native and don't miss out on this quality release!