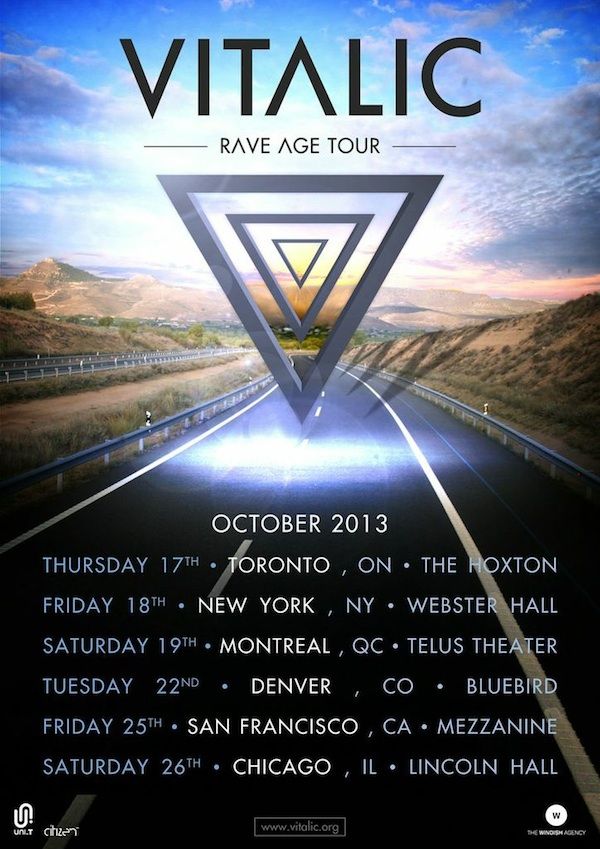 French techno master Pascal Arbez, better known by his stage name Vitalic, is bringing his
Rave Age
Tour to the states, and only six lucky cities will get to rave with one of the true legends of the scene. Named after his most recent album, the
Rave Age
tour is a special treat in this day and age of dance music, as it is a live performance, featuring much more than your normal CDJs + mixer setups. Employing a combination of techno, disco and traditional electro house, Vitalic's style is perfect for a dark dance floor. The tempo is furious, especially in tracks off of
Rave Age, 
and the reason for this is because the album was tailor-made for a DJ set. "I've learnt what is effective when you play and what entertains me when I play," Pascal says. "This album is what I want to play when I DJ."
If you live anywhere near Toronto, New York City, Montreal, Denver, San Francisco, or Chicago, we highly advise you check out Vitalic -Pascal has been in the scene for over fifteen years and knows exactly how to turn the heat up on a dance floor. His presence in the Americas is rare, and it will mark a truly legendary route of shows.  You can purchase tickets
here
 and be sure to check out the tour video below.