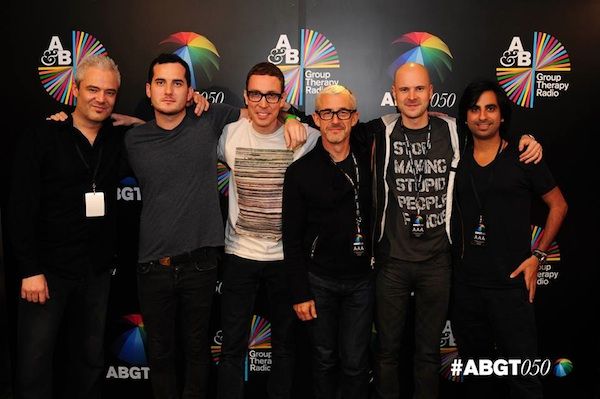 This past month saw Above & Beyond's Tony, Paavo, and Jono finish off two legendary nights worth of acoustic shows at the Greek Theater. The group also celebrated the fiftieth episode of their critically acclaimed radio show, Group Therapy, (and their 500th radio show in general, encompassing TATW and GT) via a live show in London. It was a magical string of performances that had the boys run through their beloved discography, while also introducing plenty of new material for their millions of adoring fans. Indeed, small moments like these have defined the brilliant trio; no other act in dance music has such a connection between themselves, their music, and their fans. Above & Beyond are the silent titans of the scene, perfectly balancing themselves between mainstream glitz and crafting music exactly how they want to. All this would be more than enough for almost any musician, however, sometimes it is astounding to recall that Paavo, Jono, and Tony are also the label bosses and A&R wizards of one of the most beloved labels in the industry: Anjunabeats.
Since the dust has settled post ABGT050, it is interesting to reflect on the resume that Anjunabeats has put together in 2013. While the label certainly begins and ends with its legendary owners, the rest of Anjunabeats may very soon surpass even those lofty heights. Here's a quick look back upon the the accomplishments of the Anjunabeats family in the past year: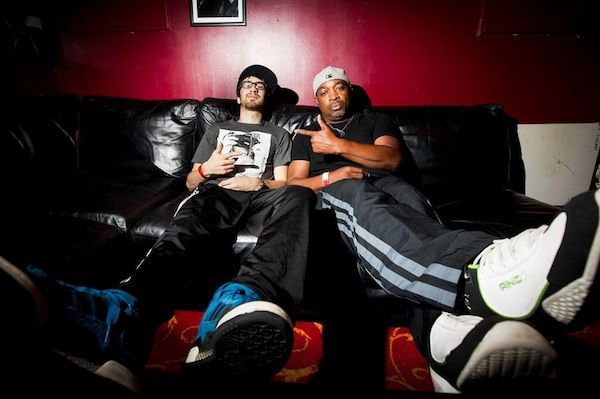 Mat Zo may very well be the most under-recognized act in all of dance music. He has been working up a storm in 2013 with massive remixes, most notably Ellie Goulding's Burn and Empire of the Sun's Alive. His debut album, Damage Control, is easily one of the strongest outings for any artist this year, and has received critical acclaim from countless publications. The freshmen effort contains hit singles Easy, Lucid Dreams, and Pyramid Scheme, and it is without a doubt entrenched as one of the best albums of the year.
Andrew Bayer's If It Were, We'd Never Leave is one of the best albums I have ever had the pleasure of listening to, and not just in 2013. While floating under the radar a bit due to its less mainstream approach, it is an album that very much stands its ground against any competition in 2013. Andrew's club mix of "Need Your Love" was a smash hit this summer and could be heard all over the scene, receiving constant plays on Group Therapy, International Departures, and ASOT, just to name a few. His discography continued in fine form well into the fall, with huge tracks Perth and Mirth Mobile.
Audien. One of the brightest young stars in the game today, what an honor it must have been to have his hit track, Wayfarer, be the first tune to blare out through the Bangalore air during Above & Beyond's live Group Therapy 01 celebrations. Firmly a member of the Anjunabeats family, it is an ode to not only Audien's amazing production skills, but also to Above & Beyond's eye for talent that this young superstar is with the label. Huge hits Iris and Leaving You have solidified Nate's 2013 quite nicely. For an artist his age, his grasp of musical production is out of this world. 

Norin & Rad, the young duo from Southern California, have raised eyebrows around the scene with "Aldo", Bird is the Word, and most recently, with their collaboration effort with Andrew Bayer, under the monicker Artificial. I was lucky enough to sit down with these two earlier this year. The conversation naturally tilted towards Anjunabeats and, of course, Andrew Bayer and their eventual collaborations:


How does it feel to be a part of such a beloved and legendary label such as Anjunabeats? Who are some of your favorite guys on the label right now?
We gotta give it to Andrew Bayer, he's released the best album so far this year. Absolutely one of the best albums we  have ever heard. We actually have a few tracks with Andrew in the works that we have collaborated on and are putting the finishing touches on. We'll be in London next month and should be able to wrap it up with him and perhaps start another track.

ilan Bluestone erupted in 2013, starting with his successful tracks Sinai and Under My Skin(with Jerome Isma-ae, another Anjunabeats mainstay), and continuing with original mixes "Big Ben" and "Spheres", which were both premiered during ABGT050.  The list goes on and on, with Anjuna-affiliated producers such as Arty, Marcus Schossow, Maor Levi, Boom Jinx, Oliver Smith, and Myon & Shane 54 all having a progressive and successful 2013.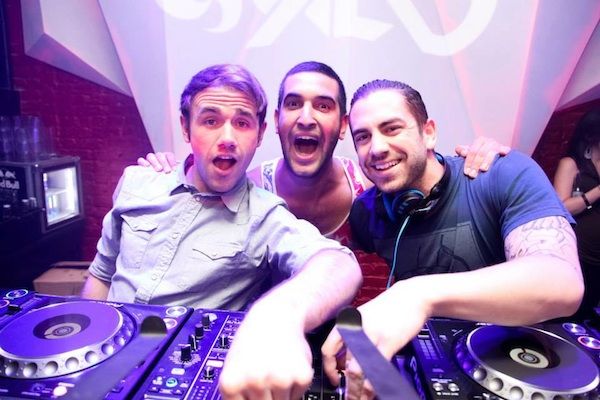 While record labels such as Spinnin', Axtone, Ultra, Revealed, OWSLA, and Mad Decent have all had an undeniably strong year, it is Anjunabeats that has matched them not only in 2013, but for every year for the past thirteen years – a time frame that outstrips the aforementioned labels by nearly a decade. Since it's birth in 2000, assuredly yet quietly, Paavo, Tony, and Jono have created a true powerhouse of a record label, whose aura, respect, and influence has grown to dizzying heights.  Their construction of the entire team, from the ground floor to the very top, is a lesson in management and finesse unlike anything we've seen in the dance music industry (most obviously, Armada gets a nod here, fantastic label, fantastic bosses, fantastic music).
If all that wasn't enough, let us also consider the label's house music imprint, Anjunadeep, run by the ever quiet yet always imaginative James Grant (yes, James is Jono's brother, if you weren't aware). One of the biggest acts in deep house as of this writing is Dusky, and yes, they too at times sit under the reach of Anjunadeep. Jody Wisternoff -another absolute gem of a DJ, and most recent mixer of the Anjunadeep compilation series – plies his trade at the Anjunadeep offices and will go down in the annals of dance music as one of the most technically immersive and respected DJs to ever spin. Matt Lange, Lane 8, Beckwith, Davi, Tom Middleton, are all names that any self respecting house head should be familiar with, and they are all spend time underneath the Anjunadeep umbrella.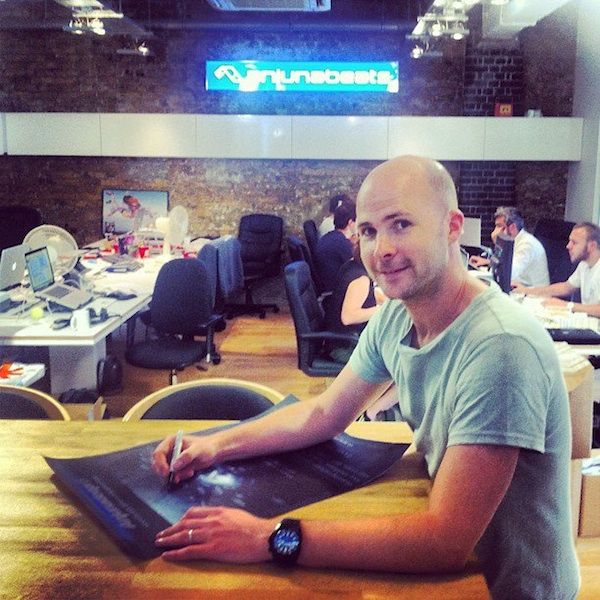 One listen to the Anjunadeep 05 should convince any lover of music that the artist collective the label possesses is hauntingly talented. The sheer history of its acts, coupled with its unmatched ability to identify only the best quality of music, makes Anjunadeep one of the best canons of dance music in existence. And while labels within the same genre scope as Anjunadeep, labels such as Bedrock, OFF, Mobilee, Crosstown Rebels, etc (of course, there are dozens of examples here)  all boast similar levels of talented producers and DJs, one can always point the finger back onto the massive shadow of Anjunabeats and Above & Beyond, and at this point, one should be in awe at the sheer magnitude of excellence that this label group resides over.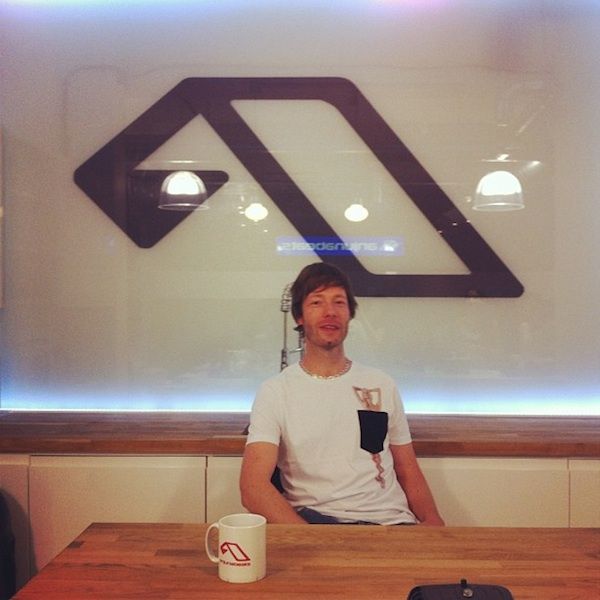 Phew, well, that's enough fawning, however, if any label is deserving of it, it is most certainly Anjunabeats. They have had a fantastic 2013 -yet another year that they can file away into the "Success" column.
The only thing left to do now is to take a look forward into 2014. At this point, the majority of news is mere speculation and/or based in very little fact. We do know that Above & Beyond will be releasing an acoustic album some time very soon – perhaps even before the year is over. Multiple new track premieres at ABGT050 – Mariana Trench, Sticky Fingers, and an ID – potentially hint at the beginnings of the group's third studio album – a very exciting thought indeed.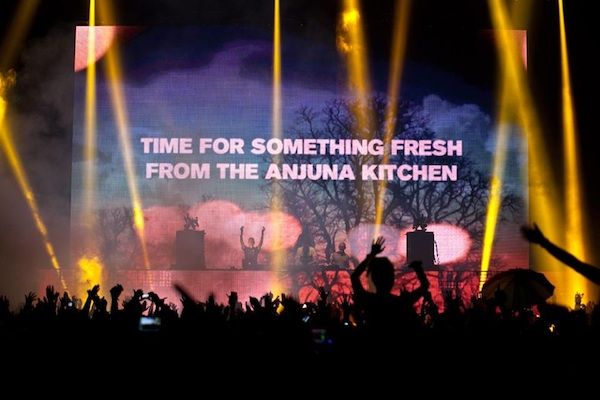 Norin & Rad's partnership with Andrew Bayer in the form of Artificial is sure to make some noise in 2014, and one could reasonably expect music beyond their first single, Prototype, to surface within the next few months. Norin & Rad themselves are in prime position to release their own EP or album as well in 2014, however, this is pure speculation from a very anxious fan. The same can be said of Audien, of course, however, no concrete news is available on that front either. As usual, we can expect a ton of new music from the traditional Anjunabeats and Anjunadeep compilation albums. It is safe to assume we will see an Anjunabeats Volume 11 and an Anjunadeep Volume 6 at some point in 2014 or early 2015. Per usual, these will be chalk full of quality new music and will set the tone for both labels with regards to future direction and scope. Whatever the case may be for these two labels, one thing is clear: they will continue dazzle us with their attention to quality, and enchant us with their music. Here's to another marvelous year.
P.S: It would be a shame to leave this article with no music in it. So, here is Above & Beyond's ABGT050 set, enjoy!