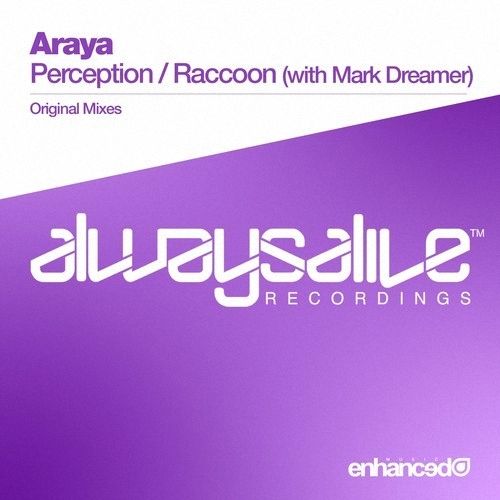 Progressive house/trance group, Araya, will make their debut on Daniel Kandi's Enhanced imprint with a two track EP, including the summer-y "Perception" and the darker "Raccoon," in collaboration with Mark Dreamer.
Perception is a perfect example of what good, uplifting progressive should sound like. The piano and vocal cuts in the breakdown set a blissful vibe for the crash, which uses big room synths and a driving baseline to carry the track further. All elements are combined as the track develops, really giving it that deep yet euphoric sound.
Featuring the production skills of Mark Dreamer, "Raccoon" is considerably dark compared to the A side, but is more energetic, as the tempo is sped up and the piano is somewhat sharper. The punchier kick also hits harder around a rolling baseline, making it more suitable for the peak time trance sets.
This is a solid debut from Araya on on Always Alive Recordings, and hopefully the first of many more. Expect to see this release early next month.