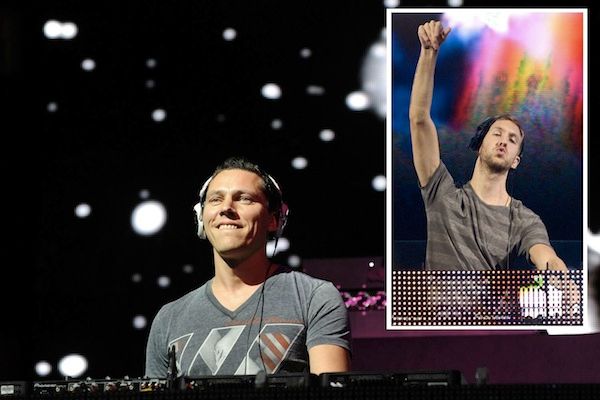 In August, Forbes dissected Calvin Harris and all his accomplishments to figure out how he became the world's highest-paid DJ. Now with the release of their annual list of the top 25 highest-paid musicians in the world, it came as no surprise that Harris would make the list. The $46 million artist isn't alone though, Tiesto joins him with his own worth: $32 million at number 26.
This comes as no surprise. With one of the most grueling tour schedules known to man, pretty much every day with sometimes two gigs a day, Tiesto would come out on top. As DJs make the moves into producing more for other artists (Zedd producing Lady Gaga tracks for example) they are only going to continue to dominate the music industry in all areas.

Calvin Harris had an incredible year. With the release of 18 Months in October 2012, the album produced eight singles that all reached the top 10 of the UK Singles Chart, making it the first album in history to have that many top tracks. According to Forbes, he made this year's list at number 14.
He told Forbes earlier this year,
"The rise of dance music has been astronomical in the last three years and I happened to be in the right place at the right time.
While the top 10 highest earning musicians include the legends: Madonna, Bon Jovi and Elton John, as more DJs tour (thanks to a festival and show every weekend practically) more EDM artists will show up on the list. There is just so much potential and room to grow in this developing industry.
Via – Forbes