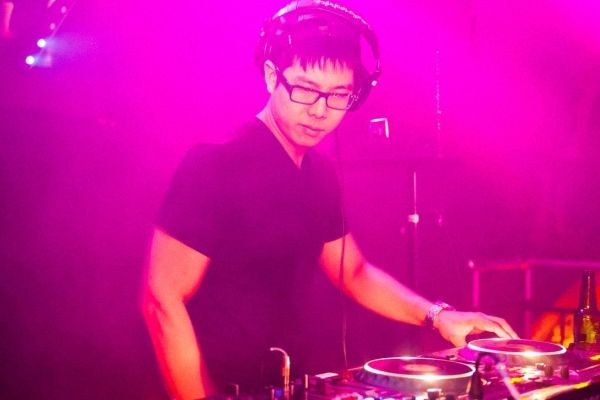 We sat down with Visionaire at the Bounce Music Festival this past weekend to talk with the up-and-coming producer and DJ about his music and life on tour. Jae is a 22 year old based in New York, making a splash in electro house with his dutch inspired progressive sound. His remixes have earned the attention of W&W and Hardwell, and original releases of heavy-hitting tracks like 'Royale' showcase his talent for tackling even big-room anthems. Breathing new life into dutch house, his music has also gained the support of Chuckie who recently featured Visionaire on his Dirty Dutch Radio show. Visionaire's massive production skills are leading him straight into the spotlight, despite emerging on the EDM scene only recently. Check out our exclusive interview below and get better acquainted with this rising star!

 So tell us how you got into EDM.
Four years ago I was at a club and I was actually not into house music at all. All the sudden this music was playing, I started feeling it for the first time. I asked, what type of music is this? So I went home that's when I looked it up and was like oh, okay, it's called house music. I searched more and more into and it was the beginning from there. Just looking it up on Youtube and listening to mixes and getting more and more into it, adding my own take on it.
So from there, you got into both producing as well as DJing… What would you say is the biggest influence on your style?
My first song I ever fell in love with was Sidney Samson's 'Riverside'. Its got that squeaky dutch sound that I fell in love with. From there, I started looking up dutch and house music. I found out about Hardwell, Sidney Samson, Laidback Luke, all the legends. I knew that I liked that type of music so I kept looking into it, and then I started producing it. I was actually a hip-hop producer already, and then I switched to house music about two, three years ago.
 In your Soundcloud you say you "like beautiful melodies and huge drops." This is pretty much your signature sound, right? Can you talk a little more about that?
I love breaks, emotional chords and chord progression. I love piano melodies, and I love the big room hard drops that make you want to put your hands in the air.
So has your sound evolved over time?
Last year, the kicks were different then. Now its the bass-synth that's popular today. I fell in love with that, the kick in 'Joyenergizer' by Sander Van Doorn uses a synth that's really hard and awesome, which I started using too. But a year ago, I was more into lower dub-step type synths that were popular. Now it's more about percussive drops, but with a melodic aspect.
A lot of producers complain about the homogenization of sound in EDM, is it challenging to come up with unique material?
It's definitely a challenge. I usually go through pre-sets that are already made and tweak them from there, but it's up to the producer to make it unique as possible.
So do you think an important aspect of being a good DJ is also knowing how to produce?
See, there's a huge debate on that. For you to be recognized, yeah, I think you need to produce.
Is it hard to produce on tour?
Yeah, definitely it is. You also need to find time to sleep!
Tell us more about touring… You've been on the road with Bounce Music Festival this past year, what has that been like?
I started touring last September. My first show as Visionarie was in Dallas, from there it was a show pretty much every week. Its been awesome. Bounce Music Festival has brought out great audiences, it's great to perform for so many people. Four months ago I would have never imagined I would be here today, on the same bill as some of the artists they bring out.
And tonight you're at one of the tour's larger venues, Best Buy Theater in New York City. 
I'm actually really nervous! This is my largest NYC show.
How did you come up with the name 'Visionaire'?
See, I didn't know I would even end up with a fan base! I chose my name literally in five seconds, I wear glasses so I was like vision… Visionaire! I'll be the first to admit I don't have a true story behind it because I never thought I would be here today (laughs).
And what can your fan base expect in the future?
 I'm always constantly releasing something new for the fans. That's really how I got here today. I'm releasing a new original track soon called 'Sienna' at 25,000 fans, this is without a doubt going to be my biggest track yet! SO excited to share it and it will be available for free download of course.
What aspect of your career are you most proud of so far?
Right now! Being interviewed by EDMTunes, one of my favorite blogs, and performing in New York City. Five months ago I was studying my ass off, majoring in accounting, a complete 180 from my lifestyle today. Every week I accomplish something new, and this is all new for me right now.
Awesome! Finally, any advice for other aspiring DJ's and producers?
A lot of people ask me hey how do you get famous, how do you get famous? I just tell them don't produce to get famous, produce because you like to. For me, I produce because it was a hobby, a stress free thing that I really enjoy doing. So don't do it to become famous, I didn't do it to become "famous." Do it because you love it!
You can hear more of Visionaire's music on soundcloud and follow him on Facebook to check out Jae doing more of what he loves. Keep an eye out for 'Sienna' and more mega releases to come!