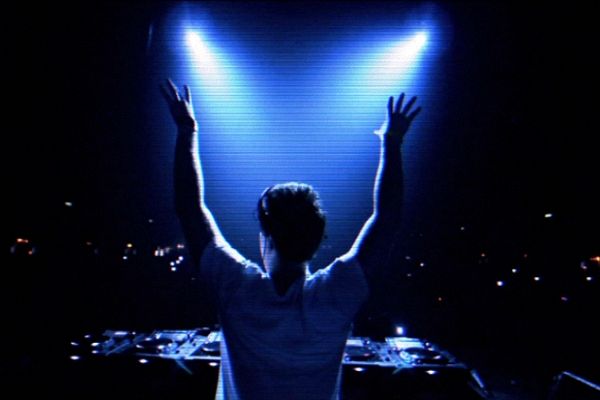 For those of you who are unfamiliar with the term ghost producing, it means Deadmau5 covers himself in a sheet like in his music video for "Ghosts and Stuff" and produces bangers for you. Just kidding! It's the same concept, but, perhaps, the practice wouldn't be as taboo if that were truly the case. Ghost producing in the music industry is when a typically lesser known or unknown producer is commissioned to tweak a track or, at times, cook up an entire production for a marquee player. The practice is usually a secretive one as it is now imperative for DJ's to not only perform, but to consistently release fresh music for the consuming masses. It's like the inverse of the producer turned DJ where studio geniuses are being accused of playing pre-recorded sets because they really don't know how to man the decks.
Recently, some now world famous artists are coming forward about being ghost producers themselves. In an interview with DJ Mag, Martin Garrix stated he ghost produced a track for Spinnin Records that made it big and, also, got him the attention needed to get him signed with the label. Another household EDM figure revealed the same in an
inthemix
interview. The recently crowned number 1 in the DJ Mag top 100, Hardwell, said, "I'm fine with ghost producing", but he's not fine with artists who hide this as a dirty secret. He wants the recipients to be fair and "just be honest" by admitting they received help. What is even more surprising and slightly confusing is his claim that "nobody knows I have a current Beatport Top Ten hit with a track not under my name, a track that I ghost-produced, and nobody's noticing it."
Why would the world's voted number one DJ ghost produce for someone else? A someone else who's recognition does not compare to the sheer size of Hardwell's popularity. Why not opt for co-credits on a track if you're trying to gain attention from fans? How much money does it cost to get Hardwell to produce your track to call your own? There are so many burning questions that will go unrequited. But, what we do know for a fact, based on the interview, is that Hardwell is busy working on his album and that he has a mysterious Beatport Top Ten. Read the full interview here and tell us which track on the Beatport Top Ten you think is the one?
Update: We have been informed by Revealed Recordings that the ghost-produced track by Hardwell is NO LONGER on the Beatport Top 100. This interview was done some time ago and only recently surfaced.