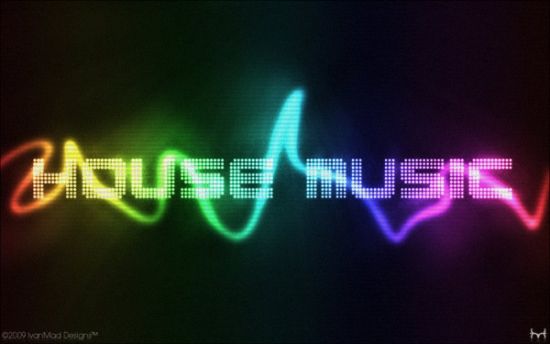 Happy Friday everyone, time for episode 09 of the Rabbit Hole. Getting close to the end of the year, and as mentioned last time, there will be some sort of collective of the best tracks of the year. A list. Everybody loves lists. This week we have a ton of mixes. Like, six mixes! Two are older than a week, but, whatever, music is music. Hence, the Mix on Mix Edition. There's a ton of tune  for your weekend here! I do it for the people. There's a large Anjunadeep presence this week, which happens once in a while in this series. What can I say, they had a ton of fire stuff this week. Shadow Child, Tube & Berger, Claptone all show up as well. Here we go:
Jay Lumen – Hear Them All (Original Mix)
New Jay Lumen release this week, pretty solid near-peak time track, check it out.

Jay Lumen & Max Demand – Hipster Chicks (Jay Lumen's Stripped Mix)
This one is great. Great voice sample, upbeat, you can picture this track sitting well in almost any mix.

The Peacemaker Project – Ich Lass´ Dich Nicht Zurück (Beckwith Remix)
A Beckwith remix of a Peacemaker Project tune. As one would expect, this is a great melodic deep house take on the original.

The Peacemaker Project – Ich Lass´ Dich Nicht Zurück (Jody Wisternoff Remix)
Jody also had a go at a remix. Which one do you like more?

ilan Bluestone & Jerome isma-Ae – Under My Skin / Say my Name / Tell me Why (ilan Bluestone Mashup)
Sneaky sneak in of an ilan BLuestone mashup. We're all about variety here, and since this wasn't posted on the site this week I figured I would throw it in here. Great mashup of one of the best tracks this summer, by one of the hottest producers on the planet. Check it out.

Hollen – Native Ship (Original Mix)
Hollen releases another solid, groovy romp.

TEASER: Fat Sushi, Roland Clark – My Place EP (Incl. Purple Disco Machine Remix) – OFFSPIN016
I always like to include the OFF EP teasers in this piece, simply because they are almost always solid as their A&R is top notch. PDM remix in here as well, killer.

Tube & Berger 'Set It Off' Ft. Juliet Sikora [TUNE OF THE WEEK]
Of course Tube & Berger's new dance floor heat is going to be the tune of the week. What a strong outing. This track has been on repeat all week. The vocals sit so well in that funk fueled mix it's absurd.

THE MIXES
Jody Wisternoff – Way Out There Nov 013 [MIX OF THE WEEK]
Ahh yess. A new Way Out There fro my main man, Jody Wisternoff. This mix is so fresh. New grooves, unique sounds everywhere you turn. It's so good. If you're listening to one mix this week, I would say it should be this one.

Dave Rosario Sankeys NYC MIX01

MixMag In Session: Shadow Child
Shadow Child is killing it in the game this year. Strong year of remixes (one of which, "Reverse Skydiving," is definitely making an appearance in my End of Year Top 10-20 list) and original releases. Here's his Mixmag set.

CLAPTONE – FIFTYTHOUSAND MIX
Claptone is also a name that is setting dance floors on fire this year. "No Eyes" and "Wrong" are both strong candidates for the Top 10-20 list later this year.

Bloes Brothers #10 – Goldfish
One of my faves from the past few months.

Tube & Berger @ Loved Noise Festival (Openingset)
Since Tube & Berger has the Tune of the Week, they might as well have a set in here, too.