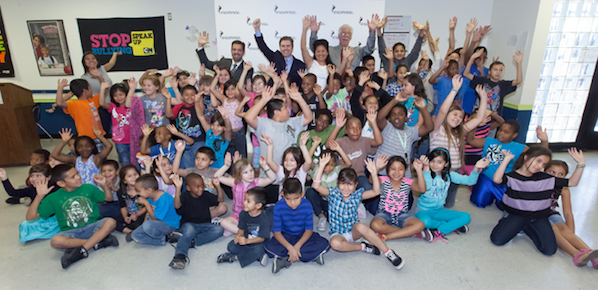 Many people know Insomniac Events as the promoter company that holds insane electronic music events like Electric Daisy Carnival or Beyond Wonderland. What people do not know however, is that aside from creating crazy festivals for EDM lovers everywhere, the company is quite generous as well. On October 24th, Insomniac made a hefty $75,000 donation to three different Las Vegas charity organizations all of which was funded by the money made through EDC Las Vegas. The three charities; the Boys & Girls Clubs of Southern Nevada, the Injured Police Officers Funds – Las Vegas, and the University of Nevada School of Medicine, were given a benevolent $25,000 each from the touring promoter company. This is what Insomniac CEO and Founder Pasquale Rotella had to say about the matter:

"Three years ago, when EDC came to Las Vegas for the first time, Insomniac made a commitment to support local organizations that do amazing work in the community, and each of these three organizations has a uniquely positive impact."
Insomniac's Charitable Giving Initiative gives a $1 donation for every ticket transaction as well as a $10 donation for every guest list attendee to local charities throughout the community where the enormous festival is held. In the past two years alone, Insomniac has given a total of over $190,000 in donations to local and regional charities around the area.
In a time when the Electronic Dance Music scene is constantly looked down upon and talked poorly about, the hospitable donation made by Insomniac shows that there most certainly is good in this scene.