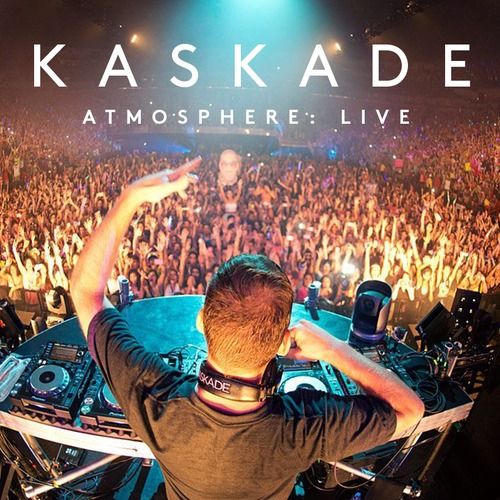 Starting with Ultra 2013, Kaskade set the stage for what was to come by dropping some unheard tracks in his monumental sets. Rumors and speculations began to fly about Kaskade's new album. The summer kicked off with the release of the epic album single "Atmosphere" which featured Kaskade as the vocalist. Throughout the summer on his crazy tour schedule, Kaskade slowly revealed more and more information about his upcoming artist album Atmosphere. Anticipation mounted in the electronic music world for  its release. Along with the album came  "big rooms, small tour" where Kaskade was to make four stops across the US with a show that would blow everyone's minds.
Kaskade Atmosphere Live at The Shrine (Saturday October 19, 2013) | Download
There is no doubt that Kaskade revolutionized the way electronic artists  tour with his Freaks of Nature shows. FON was insane, but Atmosphere that times one hundred.  The production of this tour surpassed everything anyone expected and it became apparent that Kaskade had poured his heart and soul into creating this tour and album. 50 thousand people collectively experienced the emotional and euphoric journey following the leader Kaskadade through the realms of Atmosphere. The show featured unrivaled live performances of "Atmosphere" (Kaskade), "Know One Knows Who We Are" (Lights), and "Room For Happiness" (Skylar Grey). This was a show unlike any other, in fact it was more of a collective experience than a show.
The Atmosphere Tour resulted in Kaskade selling out the monstrous arenas in Miami, New York, Chicago and all three nights in Los Angeles at the Shrine Auditorium. Each stop on the tour was unique in its own way, but there is always something special about the closing night of any tour and this happened to be Saturday 19, 2013 at the Shrine Auditorium in Los Angeles. On that night Los Angeles brought their A game and was heard loud and clear from their cheers and sing alongs. Massive feelings reverberated through the whole venue as people danced and moved together. There was only one thing that mattered: Atmosphere.
If you were at any of the shows you remember and are trying to hold onto those moments and if you weren't there you wish you were. Lucky for everyone, Kaskade thinks music should be like air or street art and everyone should have access to it. Kaskade has posted his entire unedited live set from closing night on the tour so that every single person can experience the love, laughter, chills and tears regardless if you were there or not. If that wasn't enough, Kaskade will be releasing a video of the whole show so your eyes can enjoy it with your ears. The video will be released on youtube in six parts, you can find the first part after the break. Welcome to Atmosphere everyone.
Check out what Kaskade has to say about the show and click HERE to watch a recording of the whole TOUR including our play-by-play review.