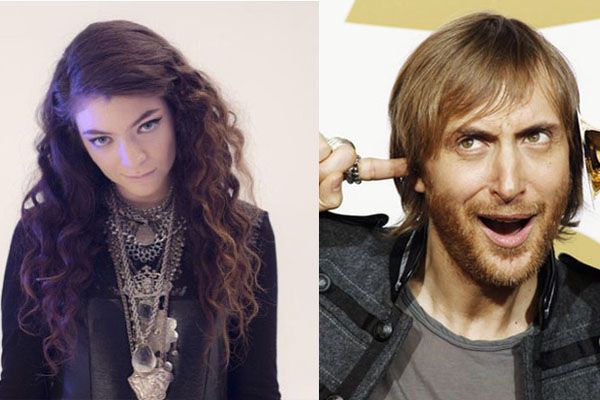 Poor David Guetta. As if it wasn't bad enough that he has earned the reputation as a poster boy of button pushing and selling out, the insults have expanded to him personally. Now… "he's gross."
If you haven't heard of Lorde, you are behind. She is a teen star who is making her mark on the music industry as one of the youngest to release a smash single, Royals, which is going #1 in 12 countries, so far. Put into another perspective, she was born about 10 years after Guetta established himself as a DJ. In a recent interview, Facebook's most liked DJ expressed an interest in working with the 16 year old star. When asked for comment, Lorde replied:

"F*ck no… He is so gross."
She didn't write off all electronic collaborations, as she expressed her desire to work with Diplo, more specifically Major Lazer, and also mentioned Flume. One would expect she does not find Diplo as gross. As far as the inevitable twerk collaboration goes, it's just like math. Anything less than 18… He should probably just do in his head.
So no bonus points to Lorde for "respecting her elders"… But it sure make for a pretty hilarious and buzzworthy headline.