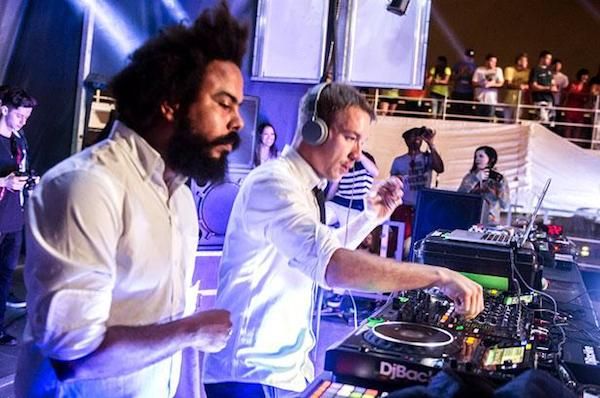 Earlier this month,
Major Lazer
announced
they'd be finishing up a new album in the studio before the end of the year. With their newest single "Lose Themselves", a collaboration with
Moska
, already tearing up radio sets, it's definitely going to be an on-fire release. The track was recently featured in
Hardwell
On Air 143, and has a big dancehall sound courtesy of featured reggae masters
RDX
. Throughout their summer sets, Major Lazer and Diplo played Moska, the up-and-coming Columbian producer/DJ, who also released an
EP on Mad Decent
earlier this year.
This is a huge track for the Major Lazer trio, who have been touring like crazy lately, both as a group and as part of separate projects. Balancing studio time and touring time must be tricky, but that's what it takes to be this plurnt up.