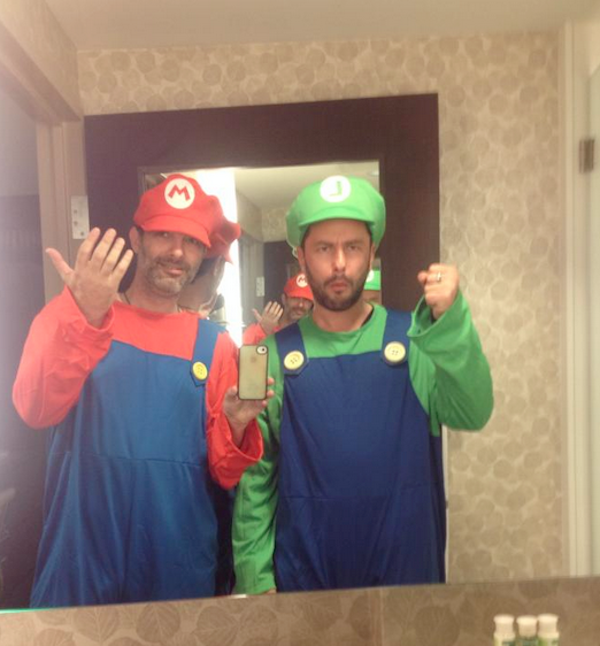 If you were in New York City and busy getting filled on candy or caught up in the parade after party, you may have missed one of the more exciting club openings in the country with regards to the dance music scene. Of course, we're talking about Sankeys NYC. One of the most respected and well known club brands in the world, the opening of Sankey's NYC branch was a long time coming. Various red tape and New York City rules had pushed the opening further and further, through 2012, and finally to Halloween night 2013.
The club was on fire that night, and every person was in costume. The significance of an opening night of a Sankeys establishment was not lost upon the club goers in attendance, that was for sure -the excitement in the brisk NYC fall air was indeed quite palpable.  The club itself is filled with deep red fluorescent lights against pitch black walls that set the mood right for that deep sound the club embraces. While the ground floor is where the main acts perform, the club management shuffles guests downstairs first, where there is a smaller dance floor, that seemed to maintain a calmer emptiness that I really enjoyed.
The main act for the night was My Favorite Robot. Making the evening more special was the fact it was My Favorite Robot's U.S debut as well. The eclectic, electro-funk/house trio from Canada have become one of the more consistent acts in dance music over the past few years, and the choice to have them head line Sankey's U.S debut was indeed a fine managerial decision. The trio had just released a new album, Atomic Age, on the Art Department label, and have had an extremely successful autumn thus far, capitalized on by an extended tour around Europe. Their night at Sankeys proved nothing short of their reputation, and their smooth, funky beats set fire to the dance floor.
What could make this even better? MFR came dressed for All Hallows Eve as the Super Mario Brothers! By the end of the night, it was quite clear that the organizers for Sankeys NYC chose right when fitting MFR into the grand opening bill. If it wasn't already obvious from the institutions long and heralded international history, we now know we can expect many amazing nights at Sankeys NYC for years to come.