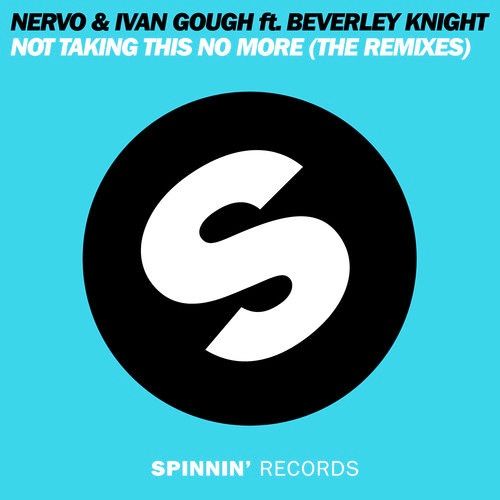 NERVO & Ivan Gough feat. Beverly Knight- Not Taking This No More (MAKJ Remix)
Label: Spinnin' Records | Released Date: December 6th, 2013
NERVO & Ivan Gough released an incredible track featuring Beverly Knight a little over a month ago.  As if the original superstar collaboration wasn't great enough, DJ/Producer Mackenzie Johnson, aka MAKJ, took the chance to put his own spin on the soulful original. As we've come to expect from MAKJ's productions, this remix is built to fist bump to. The build up is aggressive, the the notorious drop is fierce and full of energy. MAKJ's remix, along with others of "Not Taking This No More" will be released on December 6th through Spinnin' Records. Give the track a listen below, and look out for the upcoming release!