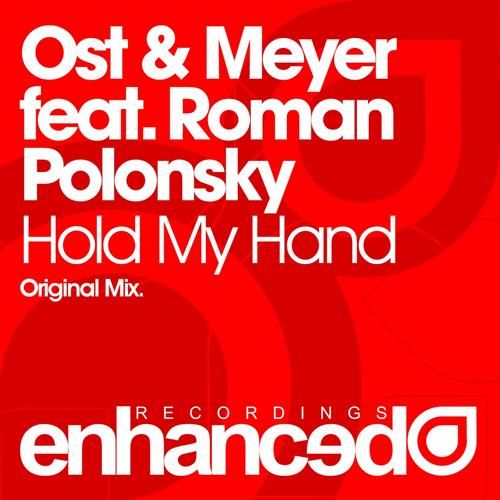 Ost & Meyer feat. Roman Polonsky – Hold My Hand (Original Mix)
Label: Enhanced Music / Release Date: November 11, 2013
Download On Beatport
The producer duo Ost & Meyer, aka Nikita Bogdanov and Vadym Porotkov of Kiev, Ukraine, have taken their inaugural stab at an original vocal production with the help of the soaring and at times, somber, voice of Roman Polonsky (don't confuse him with Roman Polansky, people) in their release "Hold My Hand" which dropped on Beatport via Enhanced Music this week.  "Hold My Hand" features that Ost & Meyer staple of  mesmerizingly clean chord progressions while tying in sunny melodies to contrast those lackadaisical vocals that Roman injects into the track.
Ost & Meyer utilize a sweeping, open air string-led synth melody throughout "Hold My Hand", broken up by the occasional strip down of layers leaving just a few sparse musical elements while allowing Roman's vocals to shine on their own. As the track is built back up, simultaneously your spirit is built back up …following suit with the endorphin-releasing, chair-bouncing percussive layers. With winter on the way (or here depending on where you call home), most of us are going to need some warm vibes to get us through the season…and this just may be one of those tracks that warm you up as if you've been sitting next to the fireplace. Press play and get toasty with with Nikita, Vadym & Roman!