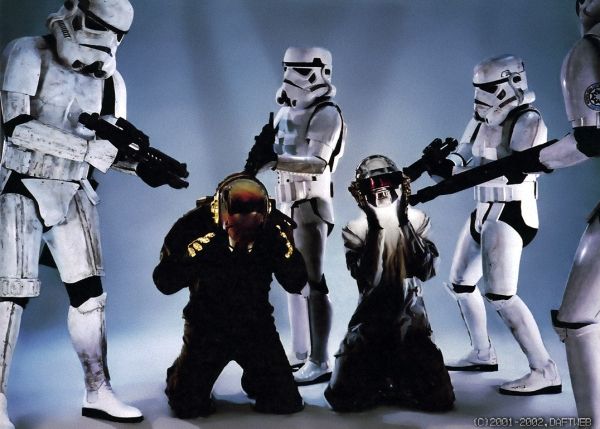 Daft Punk's 2013 comeback album Random Access Memories has hardly needed any form of advertising since its May release. Revered by listeners for its dynamic range of sounds, the LP has gone on to top charts around the world and become the best-selling vinyl on Amazon. There was even a $275 deluxe box edition available for hardcore fans.

So this week, when Sony released their newest ad for the PlayStation 4 gaming system, Daft Punk fans couldn't help but notice the similarities between the ad and the original promotional video for the album. They both share spaceship-like settings, blue color schemes, and point-of-view action shots with hands unveiling the new products. Each layer of the packaging is exposed one by one, until the main part of the object is revealed – either the vinyl record, spinning away, or the sleek game console, ready for action. They're pretty neat advertisements, but you may be thinking: how could PlayStation have copied Daft Punk's idea?
Turns out, it might not have been such a rip-off after all. Random Access Memories was released on Columbia Records, which is owned by Sony. Perhaps PlayStation was just paying a little tribute to the robots. Check out both of the videos below and see what you think.
Daft Punk's original promotional video:
The new PS4 commercial: