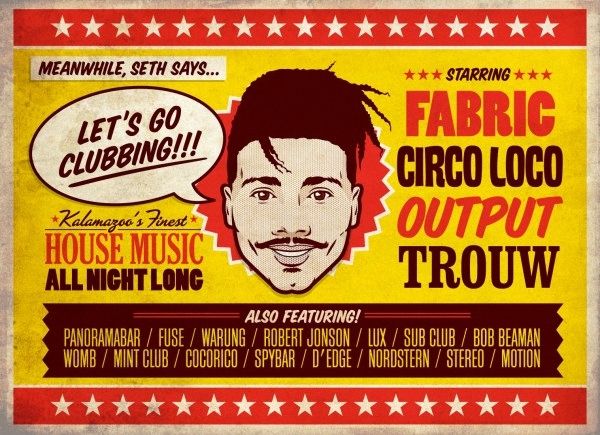 Voted no 1 in Resident Advisors top 100 DJ poll last year, Seth Troxler is without doubt one of the planets hottest performers right now. And in 2014, the Detroit native is planning to take his career back to where it started: the clubs! The initiative has been named 'Seth Goes Clubbing', and the idea is to play regularly at venues that represent what he stands for and the music that he wants to play.
"With all hype surrounding EDM and many DJs just focusing mainly on festivals and larger events, I feel that dance music is losing touch with its roots", Troxler explains. "While I love playing to thousands of people at festivals, nothing beats a smoke-filled room, interacting with a crowd that you regularly get to spend time with and a killer sound system that's purpose-built to fit the space. There is nothing that can replace the energy and intensity of a great club. Clubs provide that unique atmosphere where the DJ and crowd are able to connect on a very intimate level and really invest in each other, ideally over an extended period of time."
'Seth Troxler Goes Clubbing' involves the following clubs:
Circo Loco (Ibiza): After three previous summer residencies at Ibiza's best known underground club, Seth is set to do ten shows here throughout summer 2014, starting in mid June and running through to the closing in October.
Fabric (London): Seth will playing Room One once a quarter throughout 2014, starting on Saturday 15th February.
Trouw (Amsterdam): Seth will be undertaking a quarterly residency at one of Amsterdam's most reputable underground institutions, and he will be inviting some of his favorite DJs to play alongside him.
Output (New York): A second quarterly residency playing all night shows alongside guests at New York's newest underground venue starting on the 22nd March.