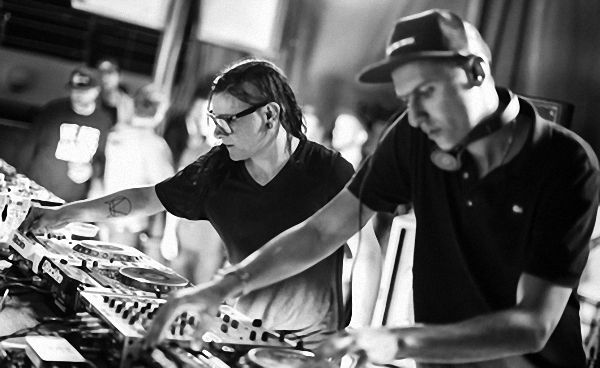 When Skrillex and Boys Noize met up with one another in Berlin last year, they weren't planning to unleash some new music. But after a quick trip to the studio after a gig, the boys hit it off and unveiled a collaboration on Next Order/Middle Finger, followed by the
Middle Finger Pt. 2
EP shortly after. For those of us who instantly fell in love with the combined production skills of the two, there are some wonderful news on the way: Alexander Ridha (Boys Noize') has confirmed that he and Skrillex will meet up once again in Berlin before heading out for Stereosonic in Australia together. The duo are likely to put together something magical,
once again
. Ridha had the following to say regarding the upcoming collaboration:
"He comes to Berlin before we go together to Australia [for Stereosonic] and then we're gonna hang out in my studio and maybe make some music…but it's really spontaneous as well."
It's still unconfirmed what the boys will be working on. But one thing's for sure: whatever it is, it's going to epic. Stay tuned ladies and gentlemen.
via – inthemix