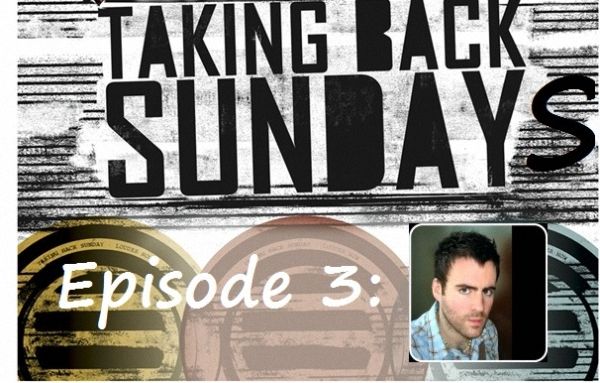 Having initially slating Gareth Emery for an episode further down the line, as I feel that he hasn't ventured as far off the path from his signature spacy-feel laden production roots as some of his counter-parts have to their production styles, however there has been evolution of his sound through maturation, as with any DJ (or person). What I took as motivation this week in bumping him up the rotation, was Gaz's recent Facebook update in regards to his forthcoming artist album in 2014 in response to the current trends in electronic music (in which he admits to participating in). He stated that:

"News flash: my upcoming 2014 album will not feature trap, dubstep, drops or "that sound" we've heard in about 10000 EDM tracks this year.

Don't get me wrong – I like "bangers" and have played my fair share of them, especially at festivals when they're pretty fun, but that isn't the musical direction I am going in right now.

It's all about melody & songs. In a variety of styles.

About 85% there… I know it's been a while so thank you for sticking with me. I am working hard to reward your patience.

Gaz"
Laying claim to an impressive musical background, beginning with his classical training in piano followed by his production aliases beginning in 2002 GTR, Cupa, Digital Blues and a house project called Runaway before setting on producing under his current name. His big break happened in 2002 when his 3rd release "Mistrial" under his GTR alias impressed Paul van Dyk enough to open his set with the track live on radio during Nature One Festival in 2002, which subsequently received support of many leading DJ's and thrust Gareth onto the electronic music radar for keeps.
After reading Gareth's statement on the motivation of his musical future (MELODY!) and hearing at least 3 separate drop versions (the current trancey-infused feel, an uber-big room generic style, and and almost trap one) of his collab with Krewella "Lights & Thunder" tested in live sets…and his subsequent choice of releasing the most melodic of the 3…I feel extremely hopeful at the level of self-awareness this shows and am waiting with bated breath (and hoping other producers take notice too) for his future artist album release; a return to his roots within the melodic and off the beaten path of the generic big room drop. There is hope for the future airwaves! Until then, let's imagine which feels Gaz is going to bring back to us from his past in the future while take a stroll down memory lane (pre "Concrete Angel" (2012)) through…
Gaz's Golden Years:
Gareth Emery – "Tokyo" (2011)
Gareth Emery feat. Lucy Saunders – "Sanctuary" (2010)
Gareth Emery – "Metropolis" (2009)
Bartlett Bros. feat. Marcia Juell – "Let It Flow" (Gareth Emery Remix) (2008)
Gareth Emery – "More Than Anything" (2007)
Gareth Emery – "Between Dreams" (2005)
GTR – "Mistrial" (2002)
Gareth has a
deeeeep
discography. Couldn't hit everything. Whats your opinion?