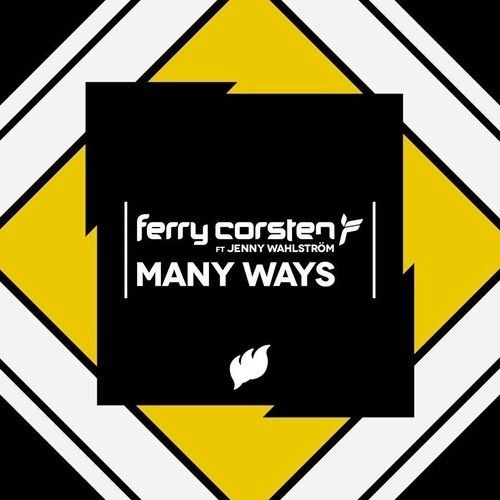 Ferry Corsten feat. Jenny Wahlstrom – Many Ways (Will Atkinson/Row Rocka Remixes)
Label: Flashover Recordings | Release Date: December 2nd, 2013
Download On Beatport
Ferry Corsten's latest release "Many Ways" has been given a makeover with two distinctive styles with release of the remix package this week. The original lower BPM trance track have been transformed into a harder, psy/uplifting banger of a trance anthem by Will Atkinson and into a crunchy electro format with Row Rocka's effort with the track. In all 3 versions, vocalist Jenny Wahlstrom's soaring and immaculate notes simply nails an emotional chord inside of you in an uncanny sense. I will make it no secret that my preferred mix is Will Atkinson's take, with its powerful chords, atmospheric and intricate synth riffs the mix transports you to indescribable places where feels abound. I can respect other subgenre efforts on trance tracks too, and for the electro crowd Row Rocka delivers a pretty solid mix with its muscular synthesizers and heavy-footed bass mixed with an almost sunny and fairly progressive melody. Check out the previews below!