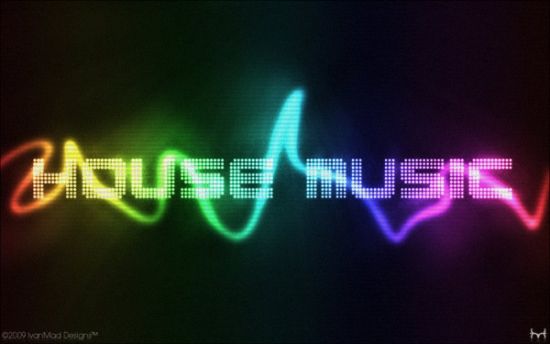 Another week, another massive collection of the best in house music from the past seven days. You know what we do: deep, tech, techno, garage, and anything else that I want to include that didn't find its way onto the main site. The days are becoming shorter and that means we are ever so close to the end of the year. Therefore, we're another week closer to a Top-10 list for 2013. Always a fun article to write because let's face it, everyone loves lists. Bitches love lists.
Anyways, on to this week's article. The two Claptone remixes this week are older than seven days, however, they were put onto Soundcloud in the past seven days so it counts. Plus, they're just solid tunes. New Matt Fax, Booka Shade, Purple Disco Machine, and Simian Mobile Disco, just to name a few. On to the music:
Joris Delacroix – Air France (SYNAPSON Remix) [TUNE OF THE WEEK]
A Synapson remix of Joris' "Air France," the synth play is mesmerizing here. Easily one of my favorites of the past week. Dirty stuff.

Riva Starr feat. Rssll – Kill Me (Claptone Remix)
The vocals are extremely catchy on this tune and the melody of this Claptone remix is just contagious. I wasn't considering this for the top 10 list, but, WHO KNOWS NOW (honorable mention, perhaps.


Sébastien Léger & Heartik – Spaguette (preview)

The Magician – When The Night Is Over (Claptone Remix)
Ah yes, a classic from this year. Another fantastic Claptone remix and a staple of his live sets. Fresh.

Marco Resmann – Thursdate (Steve Bug Rmx)

Booka Shade – Kalimera
Armada being more aggressive with their house signings. I like that. Great label, great addition. Booka Shade's album drops next week so be prepared for a few of his tracks in this spot next week.

Fat Sushi & Roland Clark – My Place (Purple Disco Machine Remix)
I think all 11 articles of this series have an OFF Recordings track on it. Oh well, they're all great. This remix from PDM is no exception.

Emma Louise – Boy (Talul Remix)
I just got into Talul a few weeks ago, most notably after his Bloes Brothers mix. A very talented producer indeed.

[Noir Music] Coyu feat Aaron David Frith – Salvation Remixes Pt.1
Some remixes of "Salvation"

Simian Mobile Disco & Cosmin TRG – Sannakji
New SMD. I honestly don't know how I feel about this track. The first bit of the melody is somewhat frustrating; however, I figured I'd include it here for others to listen to and decide on.

Wankelmut – Rascals (Original Mix)
Dat drum rack. Simple, dark, gorgeous.

The Mixes
Darius Syrossian – Sankeys Worldwide Exclusive Mix

Anjunabeats Worldwide 358 – Matt Fax [MIX OF THE WEEK]

In Their House #040 – Maxxi Soundsystem