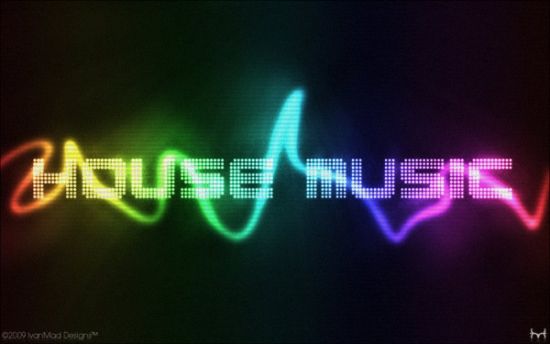 What's up everyone. Well, it's finally here, the Top 10 best tunes in house music this year. It's been a hell of a twelve months for house music – hundreds and hundreds of amazing tracks have been released and choosing just ten to feature here was no easy task. Conversely, this isn't a typical Top 10. In honesty, I don't really like "top" lists. They're opinionated as hell, and generally, it's hard to really justify one track over another in a top 10 because, well, they're all good. They're all unique in their own way, and all ten generally have an argument for being #1. So instead of doing a strict top 10, I've opted to simply include ten tracks that are some of the best in house from the past twelve months. There are probably dozens of tracks that I'm not even thinking of here, however, that is the nature of any top list – a lot of worthy stuff doesn't make it in. The order in which I internally rank them will not be revealed. As you know if you frequent this weekly post, the genres are generally something like deep house, tech house, techno, garage, minimal house, etc. If you're looking for Hardwell, well, there are plenty of other posts on EDMTunes to fill that (lack of a) void. Here we go:
Lulu Rouge feat Asbjørn – Bodycodes
Tune. As I said, any song on this list has a claim to a #1 list and "Bodycodes" has a particularly strong case.


Wankelmut & Emma Louise – My head is a Jungle (Extended Vocal Mix)
I first heard this track in a Jody Wisternoff set from quite a few months back and have been bumping it ever since. This track is huge, and was topping charts all over the place around this time last year. With the official release date technically being in 2013, this tune barely qualified for the list, but boy should you be glad it did. This is straight, critically acclaimed fire.

Green Velvet – Bigger Than Prince – The Martinez Brothers Remix
Everyone knows Green Velvet's smash track, "Bigger Than Prince." It was a huge release this year, and the original is perfectly capable of cracking a list such as this. However, I enjoyed the Martinez Brothers remix more, and therefore, it gets the nod.

The Presets – It's Cool (Andrew Bayer & James Grant Remix)
My Anjunabeats/Anjunadeep obsession is shining through here, but it's very well worth it for this tune. One of the years strongest and best producers, Andrew Bayer, teams up Anjunadeep boss James Grant for this absolute killer. The atmosphere of "It's Cool" is one of the most mesmerizing I've heard in a while. Sit back, relax, and bump this one loud in your headphones; let the world of Anjunadeep wash over you.

DJ Yellow & Flowers and Sea Creatures – No One Gets Left Behind
This one may be the dark horse sleeper for making this list. To a lot of people, this one won't have an argument. It's kind of obscure, didn't get a whole heap of attention. However, it is a gorgeous track, and is on repeat for me just as much as others on this list.

Dusky – Careless
Of course this track is here. An obvious front runner for many this year, it is not necessary to give an explanation of why "Careless" made it.

John Digweed & Nick Muir Versus Guy J – Heaven Scent
Guy J's and John Digweed's "Heaven Scent" is tailor made for a dark club. It's peak time prowess is obvious, and the tune has been a staple in many a club set this year.

Tube & Berger – Imprint Of Pleasure
It was a toss up between this and "Set It Off" for the Tube & Berger spot on this list. The pair is as deserved of one of their bangers to be on this list as anyone, as they have had a multitude of huge tracks in 2013. I gave it to "Imprint of Pleasure because it is the defining track of the year for this amazing duo.

Claptone – Wrong
Still. Fire. Claptone goes in with "Wrong," employing some of the best sampling of the year with regards to the "Still Dre" riff. It sounds fresh and translates perfectly into this deep house-esque remix.

Breach – Jack
Breach brings some major heat with "Jack," and it is without doubt one of the most played and recognized songs of 2013. A great release and sign for Dirty bird, this has been the essential club tune this year. 

Tracks that didn't make the top 10, but are still fire
I hope you enjoyed this list. There are tons of other options. Davi released an amazing EP this year, Jody Wisternoff had quite a few awesome tracks, Claude Von Stroke released a fantastic album, Bicep has a few great ones, Stefano, Huxley, Weiss, Andre Crom, Purple Disco Machine, Maxxi Soundsystem, George Fitzgerald, a few folks at Crosstown Rebels, Maya Jane Coles, Jay Lumen, Booka Shade, Catz N Dogz, Sebastian Leger, Jamie Jones, Hot Since 82, Bakermat, Goldfish, Hollen, all released tracks that could have gone onto this segment. I'm sure there are hundreds more that I haven't even had the pleasure of listening to.  Who do you guys think was overlooked for this particular list? Any hot tracks that I missed and should listen to ASAP? And, as promised, even more great tunes from the year that could have easily been in the top 10:
Purple Disco Machine – My House (OFF060)

Above & Beyond feat. Zoë Johnston – Alchemy (Jody Wisternoff Remix)

Weiss – My Sister

Hot Since 82 – The End

DAVI – The Bay 6 (pt. 1)
I was really torn putting this song into the main top 10. It is super good. However, I only wanted to include one Anjunadeep track in the top 10 and "It's Cool" is just too good. This is the sole reason this song isn't up there. Blame the unreal quality of Anjunadeep and their stable of artists.

Giving It All (Joe Goddard Remix)

Claude VonStroke – Can't Wait