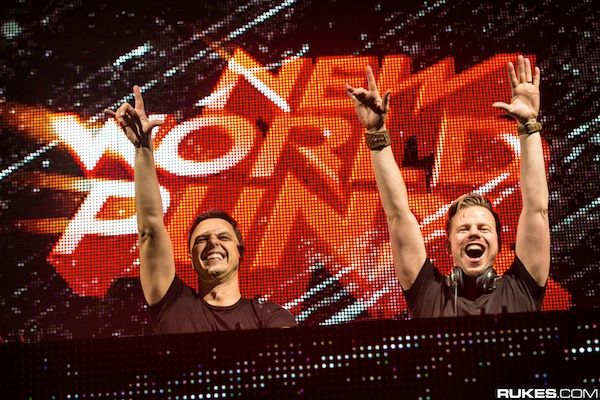 If you didn't know, New World Punx is the newest super-duo project to hit the globe, consisting of Trance Unicorn Slayer Markus Schulz and Dutchman Ferry Corsten. The two teamed up and gave Los Angeles a beautiful Pre-Thanksgiving gift so a sold-out venue at the Palladium last week. The famous venue was filled with eager trance fans who were neck-deep in crowds that seems like an endless sea. Anyone present for this pre-holiday festivity was lucky enough to witness an amazing 4 hour show, which is nothing out of the ordinary to these two producers.

The night opened up with a 2 hour set from Darin Epsilon, who brought the progressive and tech-house sound. The crowd was still trickling in slowly throughout his set, Darlin prepped the mood for the crowd that began to feel snug and ready for action. As the lights grew dim, a video began to play of the cartoon characters of Markus Schulz and Ferry Corsten in a distant galaxy. As the characters crash land, the words shined in bright red "New World Punx" to the epic crowd pumper "Loops and Tings". The crowd instantly went wild and the night was off. Throughout the 4 hour set, everyone got a taste of what the two Trance warriors were capable of with their unique vocal mixes, such as Ferry Corsten bootleg of Fatboy Slim's "Praise You" and classic trance tracks like the Markus Schulz's group name inspired track, "New World". The night also saw a special proposal done by the group themselves on stage from some fans, which the crowd cheered and roared frantically for as if they all knew the couple.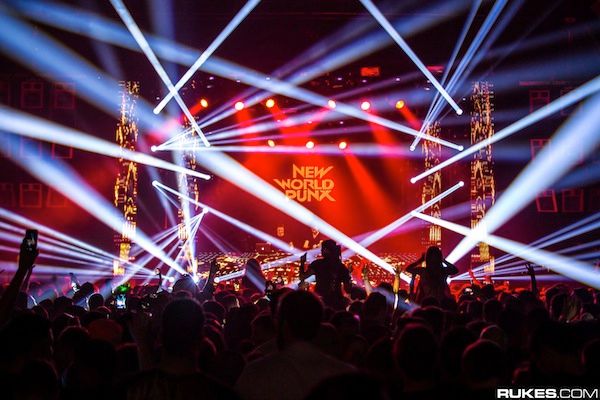 Thanksgiving is the national holiday of togetherness, and there's nothing more together than the night before Thanksgiving spent with hundred of fans in the heart of Los Angeles. The crowds that pack that cold night were warmed up this chilly season by the heat and energy produced by NWP. If you thought you've seen the best trance show before, Markus and Ferry will gladly challenge that as New World Punx brought their A-Game to the Palladium and are setting themselves up to being a trance force to be reckoned with.