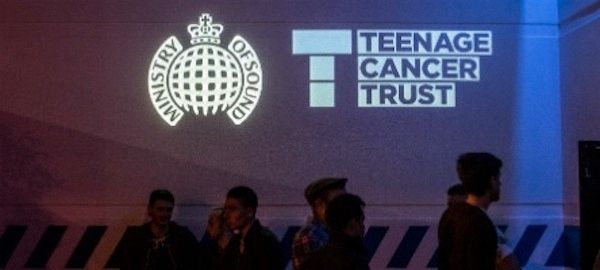 One of the greatest night clubs in the world, frequently dominating DJ Mag's Top 100 Clubs list, has partnered with Teenage Cancer Trust, a leading organization for the care of young people with cancer in the UK. Ministry of Sound London will now host club nights to benefit the group, and this will mark the first time in history of the club that they have worked with a charity.
The first event was on Nov. 2, 2013 and the next event will be on Dec. 21, 2013, with Nicky Romero headlining. These special shows will be called "Our House Is Your House" and on both nights, Ministry of Sound will raise money for the charity through text donations, VIP club experience auctions, meet and greets with the superstar DJs and cloakroom and guest list donations, according to the Teenage Cancer Trust website.
Jane Ashton, Music Events Manager for Teenage Cancer Trust had this to say:
This is Teenage Cancer Trust's first ever dance music partnership and it's a great fit. Not only is music a massive part of teenagers' lives, but it's at the heart of our work too. Teenage Cancer Trust brings young people with cancer together so they can support each other and our specialist units can become a home from home for these vulnerable young cancer patients. Our House Is Your House is a lovely interpretation of the work we do. Ministry of Sound's support will help us continue our vital work making sure young cancer patients are treated as young people first, cancer patients second.
After the first event, TCT raised £3,470 which is equivalent to $5,659.22! The overall goal is to raise £50,000 over 12 months. Even if you're not planning on going to a show or even live in the UK, supporters can text donations and get more information here.