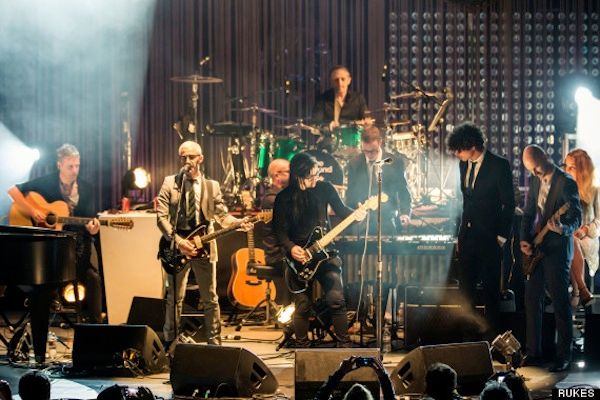 The highly anticipated acoustic album has been in the works for a while now, and has kept fans buzzing especially after their legendary unplugged performance at L.A.'s Greek Theatre in October. Acoustic versions of classics, as well as new originals like "Making Plans", were delivered via guitars, a drumset, and orchestral instruments by Tony, Paavo, and Jono, along with a 13-member band. Videos and sound bites of the normally electronic, trance-y tunes have been circling the web, but now it's finally time for an official acoustic album and film of the performance.

Above & Beyond fans know to follow the trance trio's mantra and appreciate life's small moments. Well, here are some dates for important upcoming moments:
Additionally, Rolling Stone posted an exclusive listen to the studio version of "Sun & Moon (Acoustic)". The slow, natural version of the Anjunabeats family anthem closed out the group's set at the Group Therapy 050 concert in London back in October. But hearing this official version is even more clear and flawless. Paavo told Rolling Stone:
"'Sun & Moon' is one of our best-loved songs and probably the one that evokes the biggest crowd response all over the world, so it was an interesting challenge to try to create an acoustic version that might connect in the same way,"
In addition to their recent new single, "Mariana Trench", this is exciting news for Above & Beyond fans. Keep your ears (and hearts) ready to undertake the full acoustic experience when it is released in January.