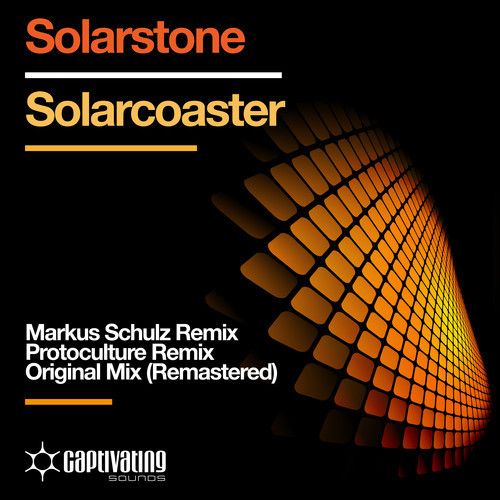 Solarstone – Solarcoaster (Markus Schulz Coldharbour Remix)
Genre: Trance | Label: Captivating Sounds | Release Date: December 16, 2013
"Solarcoaster" is a classic in every sense of the word when it comes to the expansive and ever-evolving genre of trance. It was a track that spun like a "broken record" because it was such a staple in many of sets and compilations including Tiesto's In Search of Sunrise 3. Released over a decade ago, this 8 minute audio buffet is back with a new a flavor to satiate the palates of fans old and new. As played on the 643rd episode of Armin van Buuren's, A State of Trance, the Markus Schulz Coldharbour remix offers a broodier version of the original. Elements of the original like the echoing vocal sample of Patricia Arquette from the Tarantino film "True Romance" remain in place. However, Schulz accentuates the atmospheric with darker tones by adding extra layers of climactic synths throughout track especially in the build. Don't miss out on the remastered version of the original and remixes by Markus Schulz and Protoculture which will be released December 16th. In the meantime, enjoy the Markus Schulz Coldharbour remix below.